Wesleyan hangs on for 2-1 women's ice hockey win
---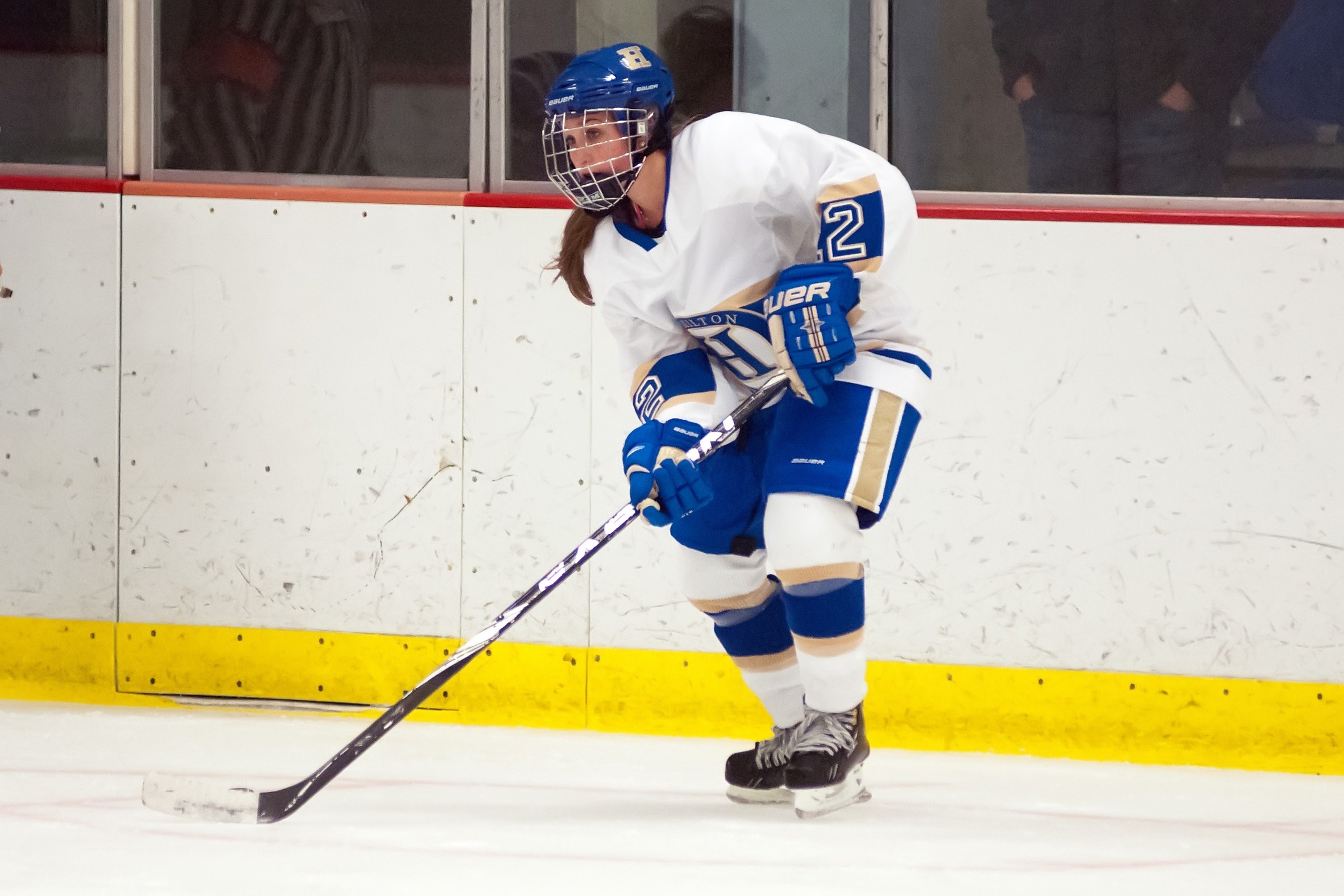 The Wesleyan University Cardinals completed a weekend sweep of the Hamilton College Continentals in NESCAC play with a 2-1 win at Wesleyan's Spurrier-Snyder Rink on Saturday afternoon.

Box score

Wesleyan (7-9-4, 4-5-3 NESCAC) scored a pair of second-period goals and withstood a Hamilton rally to clinch a spot in next month's 2014 NESCAC Women's Ice Hockey Championship.

Hamilton (6-12-2, 0-10-2) pulled its goaltender and scored with 35 seconds left in the third period to pull within a goal. The Continentals won the ensuing faceoff and sent the extra skater out again but were unable to capitalize with the tying goal.

Just 25 seconds after pulling goaltender Sarah Schuchardt '15, Nikki Haskins '14 took a pass from Stephanie Lang '14 from behind the net and beat Wesleyan's Laura Corcoran '16 with a one-timer for her first goal of the season. Corcoran stopped 23 shots. The Continentals needed just five seconds to win the faceoff and pull Schuchardt again, but the Cardinals held on.

Wesleyan's Jordan Schildhaus '15 broke open a scoreless game 37 seconds into the second period, completing a two-on-one break with Cara Jankowski '15. Jankowski's shot from the right side was saved by Schuchardt (27 saves) but Schildhaus controlled the rebound and put a rising shot past Schuchardt for her sixth goal. With 5:49 left in the second, Jess Brennan '17 scored her team-leading ninth goal, taking a feed from Laura Mead '16 and backhanding a low shot into the net.

Hamilton returns home Friday, Feb. 14, to take on Bowdoin College at 7 p.m. and open a NESCAC weekend series. The Cardinals host Colby College on Friday night.