What Higher Ed Can Learn From Libraries
---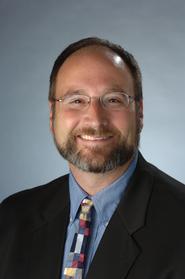 Professor R. David Lankes of Syracuse University will present the Couper Phi Beta Kappa Library lecture, titled "What Can Higher Education Learn From Libraries?" on Thursday, Oct. 10, at 4:15 p.m., in the Taylor Science Center's Kennedy Auditorium. Lankes will explore the larger shift in higher education from preparing students for their first job to being an institution of lifelong learning. He will focus on how existing approaches in libraries actually provide models for this transformation. The event is free and open to the public.
Lankes is a professor and the Dean's Scholar on New Librarianship at Syracuse University's School of Information Studies, director of the library science program for the school and director of the Information Institute of Syracuse. He is interested in combining theory and practice to create active research projects that make a difference. Past projects include the ERIC Clearinghouse on Information and Technology, the Gateway to Education Materials, AskERIC and the Virtual Reference Desk. Lankes' more recent work involves how participatory concepts can reshape libraries and credibility.
Lankes is a passionate advocate for libraries and their essential role in today's society. He also seeks to understand how information approaches and technologies can be used to transform industries. In this capacity he has served on advisory boards and study teams in the fields of libraries, telecommunications, education and transportation. He has been a visiting fellow at the National Library of Canada, the Harvard School of Education and the first fellow of ALA's Office for Information Technology Policy. His book, The Atlas of New Librarianship, won the 2012 ABC-CLIO/Greenwood Award for the Best Book in Library Literature.
This presentation is part of the Couper Phi Beta Kappa Lecture series which was established in 2005 to honor Hamilton alumnus Richard "Dick" Couper '44. Couper died in January 2006. This yearly lecture recognizes Couper's commitment and contributions to the college and the Phi Beta Kappa Society. Each year a distinguished speaker is invited to present topics related to the college's special library collections or to present an issue related to libraries in general.
The lecture is co-sponsored by Burke Library, the Dean of Faculty's Office and the Phi Beta Kappa Society.
Phi Beta Kappa is the oldest and most prestigious honor society in the country. Students are elected to membership in recognition of their exceptional academic achievement in fulfilling the goals and purposes of the college.