No. 14 Williams men's ice hockey hands Hamilton critical loss
---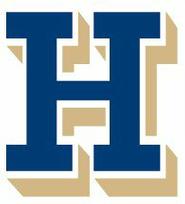 The Hamilton College Continentals dropped a 3-1 NESCAC decision against the nationally ranked No. 14 Williams College Ephs at Williams' Lansing Chapman Rink on Saturday night.

Box Score

The Ephs (14-6-3, 10-4-3 NESCAC) scored all three of their goals in the second period and held the Continentals scoreless for the first 58:53.

Hamilton (5-14-3, 4-11-2) got on the board with 67 seconds left in the third period after pulling goaltender Joe Quattrocchi '14 for an extra skater. Scott Vazquez '16 scored his first goal of the season, snapping a shot from the right faceoff circle into the top right corner of the net after taking a pass from Evan Haney '14.

The Continentals won the ensuing faceoff to set up a chance for Mike DiMare '14, but Williams goaltender Sean Dougherty '15 made a sliding save to stop Hamilton's last scoring opportunity.

Hamilton's chances included hitting two posts. Brad Smelstor '17 rang the left post with a slap shot from the point five minutes into the third and DiMare followed with just over two minutes to go. Another goal was waved off early in the third after the Continentals were ruled offsides on a long wrist shot that bounced over Dougherty's shoulder.

Williams opened the scoring at 3:03 of the middle frame on the fourth goal of the season by James McNamara '17. McNamara's shot from the point went through traffic and past a screened Quattrocchi. Assists were credited to Luke Stickel '17 and James' older brother, Brian McNamara '14.

Seven minutes later following a faceoff win in his own end, Craig Kitto '15 carried the puck through the neutral zone and fired a quick wrist shot that beat Quattrocchi over the far side for his team-leading 11th goal. David Jarrett '15 and Paul Steinig '14 assisted on the goal.

The Ephs extended their margin with 3:13 left in the second. Matt Doyle '14 found Matt Werner '16, who dished the puck to Alex DeBaere '15 trailing the play. DeBaere's quick snap shot from the high slot slid under Quattrocchi's left arm for his fourth goal.

Quattrocchi made 27 saves in his first action since Jan. 10. Dougherty stopped 29 shots.

The Continentals finish their season at Middlebury College on Sunday, Feb. 23. Williams concludes its regular season on Sunday at 3 p.m., hosting Amherst College with the winner securing the No. 2 seed for the NESCAC championship.