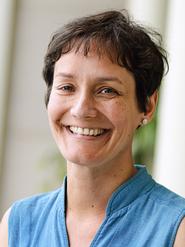 Maria Willstedt, assistant professor of Hispanic studies, presented "From Castilian to Spanish to Spanglish: A Historical Example of Translation vs. Globalization," at the interdisciplinary symposium Translation versus Globalization, held Feb. 20-21 at the University of North Carolina, Charlotte.
In the mid-thirteenth century Alfonso X, King of Castile, embarked on a very ambitious program: the institutional translation of scholarly works written in Arabic and Hebrew into Latin and Castilian. This massive translating project literally gave birth to Castilian prose and made the hitherto humble regional vernacular dialect into a national competitor with both Latin and Arabic -- the global languages of the time -- in the Iberian Peninsula.
Two hundred and fifty years later, Castilian sailed the oceans to become a global language itself. This paper explored the historical and ideological role translation has played in the shaping and shifting of the Castilian language, from its first written examples, through medieval Arabic, renaissance Italian, New World indigenous languages, and French eighteenth-century influence, to contemporary Spanglish production both in the U.S. and in Spain.