Wilson Promoted to Full Professor
---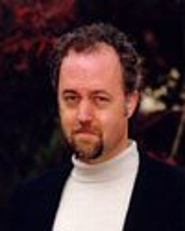 Hamilton President Eugene M. Tobin announced today that Thomas A. Wilson, associate professor of history, has been promoted to full professor. In promoting Wilson, President Tobin acted on the recommendations of Vice President for Academic Affairs and Dean of Faculty David Paris, the elected faculty members of the Committee of Appointments, and senior colleagues in the department of history.
Wilson, who joined the Hamilton faculty in 1989, earned a master's degree and Ph.D. from the University of Chicago, and a bachelor's degree from the University of Connecticut. His teaching and research interests include East Asian cultural history, Confucian thought and ritual, and theories of narrative historical writing. Wilson also studied in Taiwan at the Inter-University Program for Chinese Language Studies (Stanford Center), and in the graduate department of history at the National Taiwan University. He returned to Taiwan in 1984 on a Department of Education Fulbright-Hays scholarship to conduct research for his dissertation.
Wilson has been a member of the School of Historical Studies at the Institute for Advanced Study, Princeton, N.J., and he has received a National Endowment for the Humanities Fellowship and Summer Stipend. He is the author of Genealogy of the Way: The Construction and Uses of the Confucian Tradition in Late Imperial China (Stanford University Press, 1995).
Wilson is editor of the forthcoming book, On Sacred Grounds: Culture, Society, Politics, and the Formation of the Cult of Confucius (Harvard University), to which he also is a contributing writer.