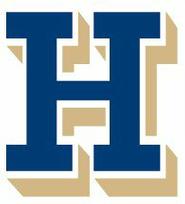 The Hamilton College baseball team lost 13-2 to University of Wisconsin-Oshkosh on Saturday afternoon in Auburndale, Fla. The Titans (2-4 overall) scored 10 runs over the final four innings after taking a 3-0 lead.

Box score

Peter Jewell '16 threw a complete-game nine-hitter, striking out eight Continentals and picking four others off base. The Wis.-Oshkosh lineup had 15 hits, drew nine walks and were hit by a pitch three times.

Hamilton (5-2) scored both its runs in the sixth inning. Zach Becker '16, who led off with a single, scored when the Titans threw errantly to second on a stolen base attempt by Kenny Collins '17. Becker finished with two of the Continentals' nine hits. Two batters later, Andrew Haser '17 singled home Collins.

Josh Eagan '18 singled twice, doubled twice and scored three runs to lead the Titan offense. Trey Demler '16 had three hits, including a triple, and Robbie Kleman '16 drove in three runs. Wis.-Oshkosh stole seven bases and threw out three of four Continentals (Hamilton had stolen 22 bases in 23 tries entering the game).

The Continentals are back in action on Sunday, March 22, with a 2 p.m. non-conference game against Elmhurst College in Winter Haven, Fla.