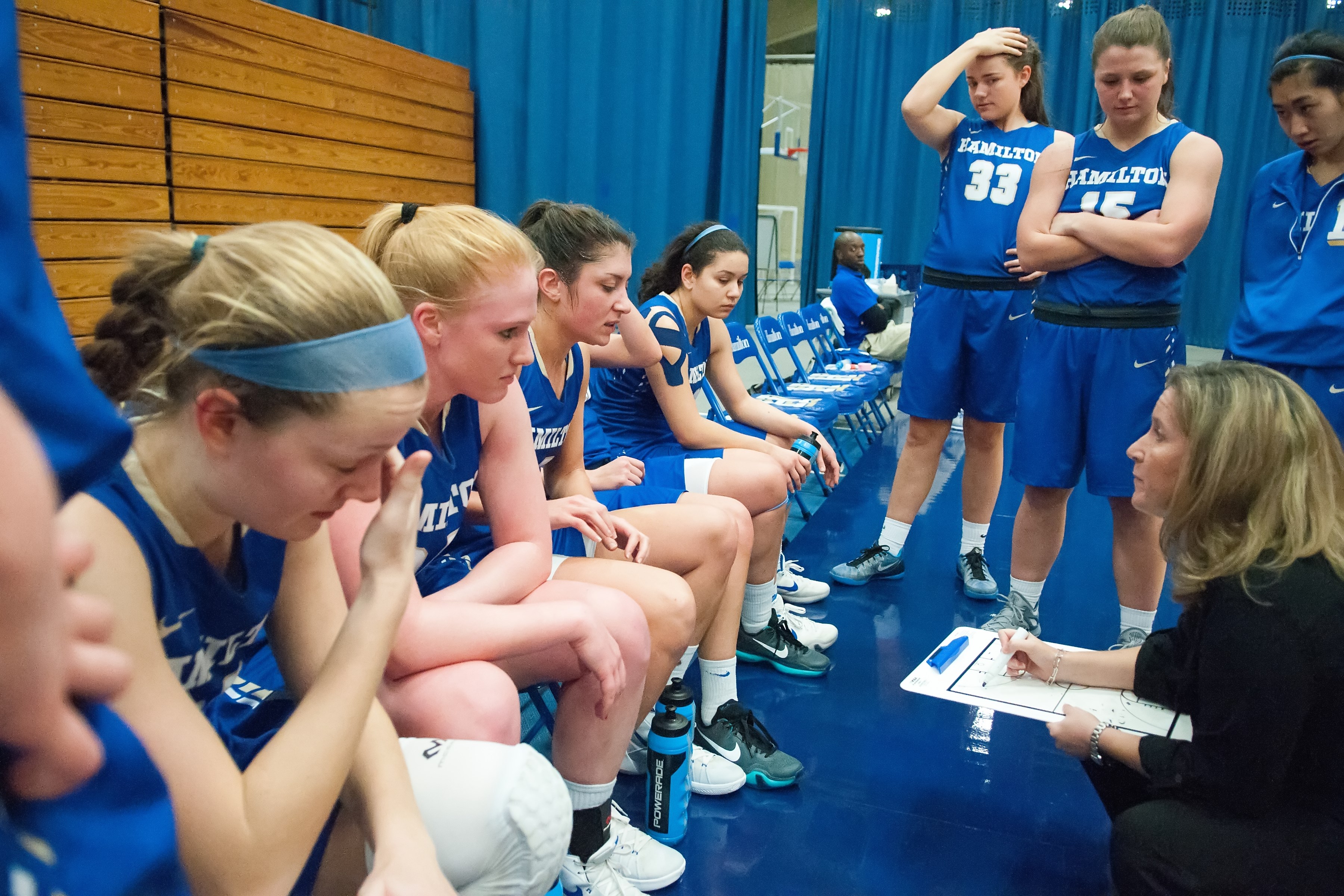 Tufts University jumped out to a 12-point lead after one quarter and the Jumbos went on to post a 66-39 NESCAC win against the Hamilton College Continentals at Tufts' Cousens Gym on Saturday afternoon.

Box Score

The Jumbos (13-2, 4-0 NESCAC) are ranked ninth in this week's Division III Top 25 coaches poll and 12th in the D3hoops.com Top 25 poll. Tufts extended its win streak to eight games.

Hamilton's Lauren Getman '18 dropped in 10 points and led all players with nine rebounds. Getman is ninth in the NESCAC with 7.7 rebounds per game.

Sam Graber '16, Carly Gruenberg '16 and Halie Serbent '19 chipped in seven points each for the Continentals (5-10, 1-3). Graber moved into fifth place on the program's all-time scoring list with 1,219 career points. Kendall Rallins '19 handed out four assists.

Michela North paced the Jumbos with 17 points and eight boards. Emma Roberson, Melissa Baptista and Jacqueline Knapp added nine points each. Baptista dished out five assists and was credited with three steals, and Lauren Dillon led all players with six assists.

Early in the first quarter there were three lead changes and one tie. Hamilton took its last lead at 5-4 after Serbent nailed a 3-pointer with 6:13 left. Tufts ended the quarter with a 15-2 run for a 19-7 advantage.

Roberson started the spurt with a basket from long range and North made two shots in the paint. Graber broke up the run with a layup but Dillon and Nicole Brooks followed with trifectas, and North capped the run with a bucket from close range.

The Continentals cut their deficit to less than 10 points one more time at 25-16 on a Serbent jumper with 4:25 remaining in the second quarter. The Jumbos responded with nine straight points and led 34-18 at the half. Tufts held a 52-32 cushion after three quarters.

Hamilton hosts Williams College -- ranked 23rd in the coaches poll and 22nd by D3hoops.com -- for another NESCAC game on Friday, Jan. 22, at 7 p.m.