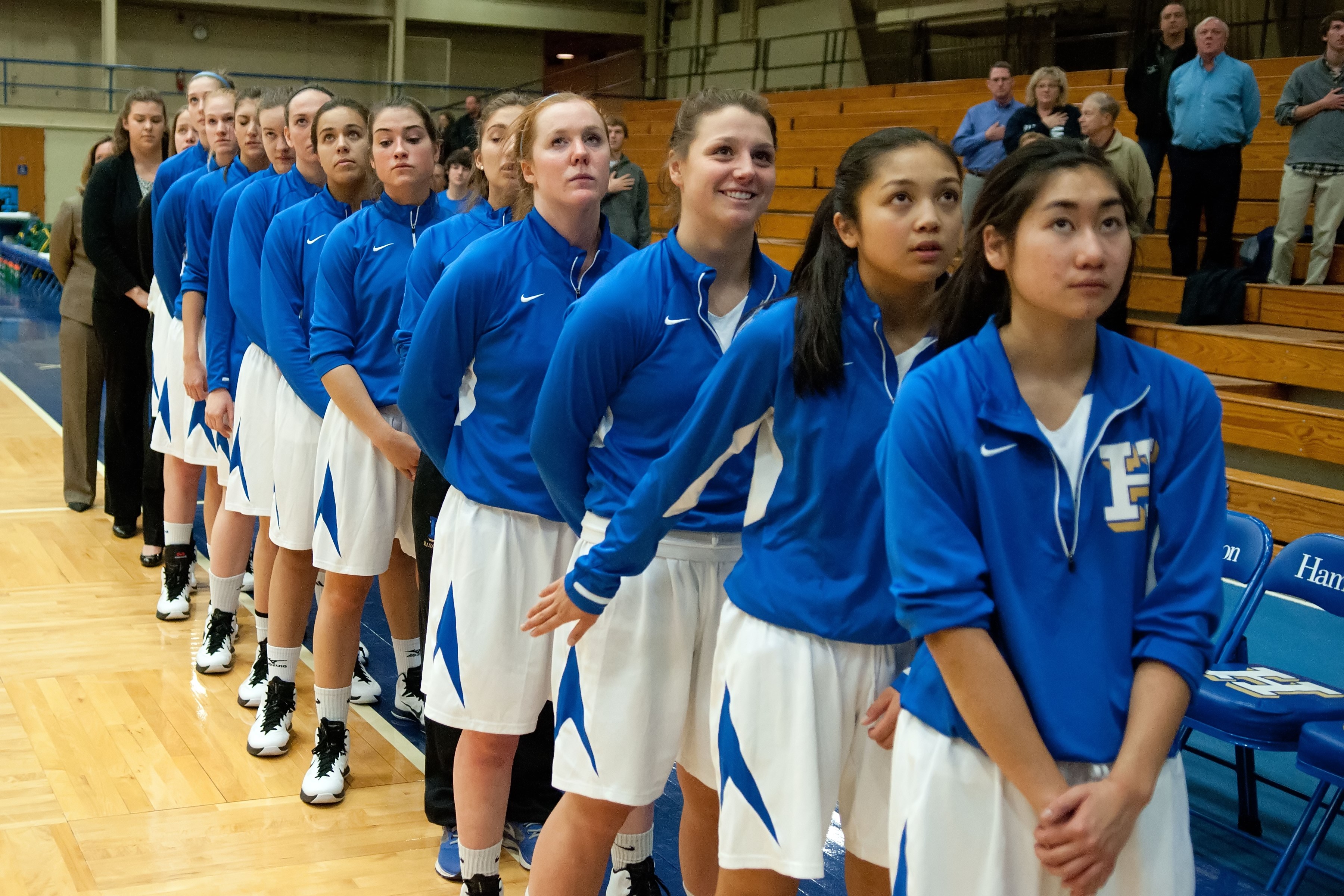 The Hamilton College women's basketball team wrapped up the regular season with a 58-52 NESCAC loss at Connecticut College on Saturday afternoon. The host Camels went on a 7-0 run in the final 35 seconds to complete the comeback.

Box score

The Continentals (12-11, 3-7 NESCAC) will be the eighth seed for the upcoming NESCAC Championship, traveling to top-seeded Tufts University for a quarterfinal on Saturday, Feb. 21. Conn. College earned the fifth seed in the tournament with Saturday's victory.

The Camels (16-8, 6-4) were led by Mairead Hynes '18, who collected a game-high 23 points with 11 rebounds to lead the Camels in the post. Carlee Smith '15 finished with nine points and six assists for the hosts.

Lauren Getman '18 scored 16 points and pulled down nine rebounds for the visitors. Theresa Salud '17 and Samantha Srinivasan '18 had eight points apiece. Hamilton was without starting guard Adrianna Pulford '15, who was injured in Friday night's win at Wesleyan University.

Srinivasan banked in a runner with 2:07 remaining that put Hamilton on top 49-48. Hynes knotted the game with a free throw 25 seconds later. Kaitlyn Cresencia '15 stole a Hamilton entry pass, was fouled and converted both free-throw attempts to put the hosts up, 51-49. Getman gave the Continentals their last lead with a 3-point basket with 49.6 seconds left.

The Camels went ahead for good on a Hynes layup and Smith went three-for-four at the line to seal the win.