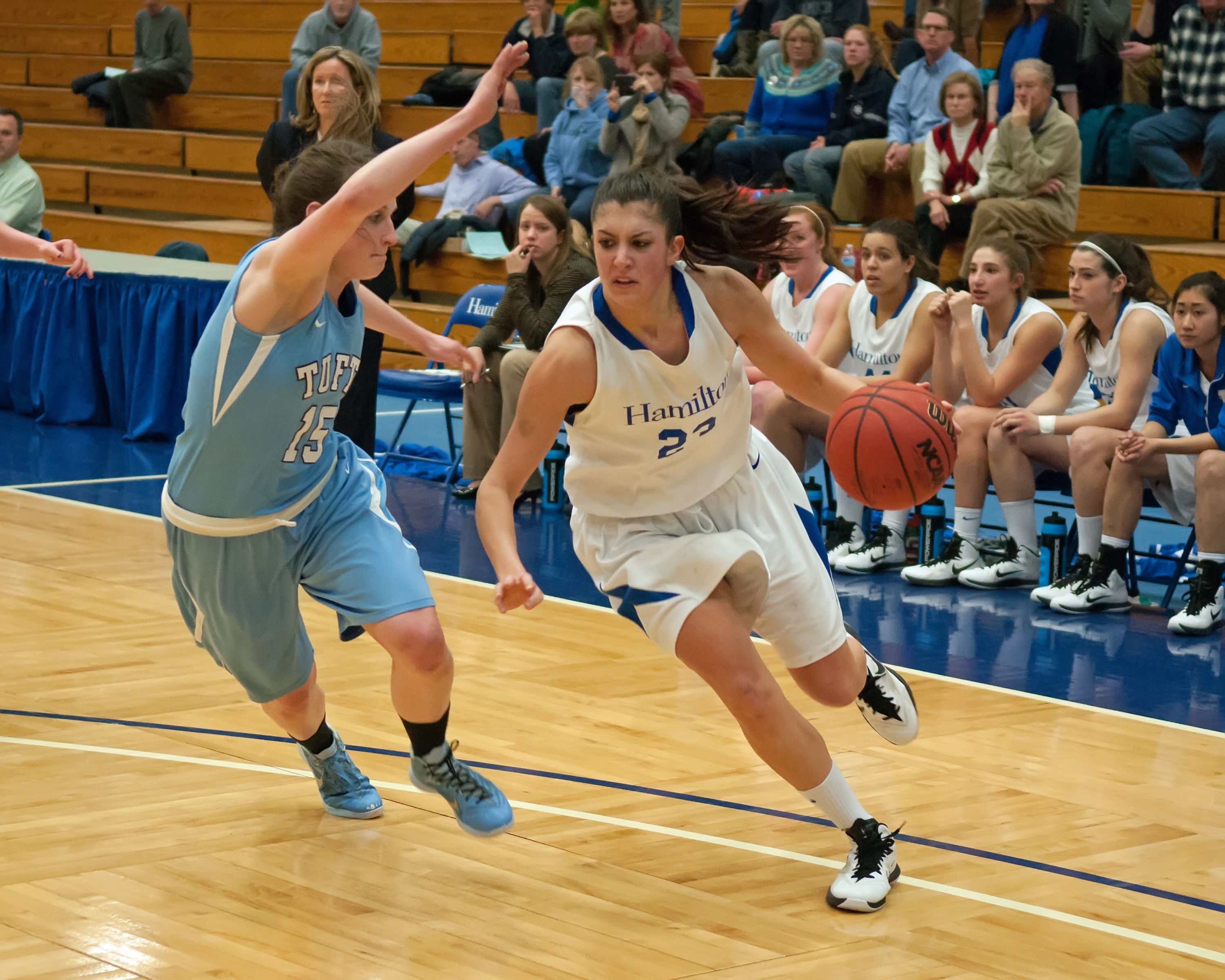 Hamilton College's Sam Graber '16 (Roseland, N.J./Gill St. Bernard's School) was selected the NESCAC Player of the Week for women's basketball on Feb. 9.

The player of the week honor is Graber's second at Hamilton. She averaged 23.5 points, 7.5 rebounds, 3.5 steals and 2.5 assists per game in a 1-1 weekend for the Continentals.

Graber poured in a game-high 27 points, grabbed six boards and tied a career best with five steals in Friday's overtime loss against nationally ranked No. 4 Tufts University. She led the team with 20 points and nine rebounds in Saturday's 60-54 win against Bates College.

Graber leads the NESCAC in scoring with 18.2 points per game and in double-doubles with 10. She is ranked third in the conference with 9.6 rebounds per game, fifth with 2.0 steals per game and 10th with a field goal percentage of 42.9 percent.

Graber leads Hamilton (11-10, 2-6 NESCAC) into its final games of the regular season this weekend. The Continentals travel to Wesleyan University on Friday, Feb. 13, and move on to Connecticut College on Saturday, Feb. 14.