Women's basketball rallies past Colby
---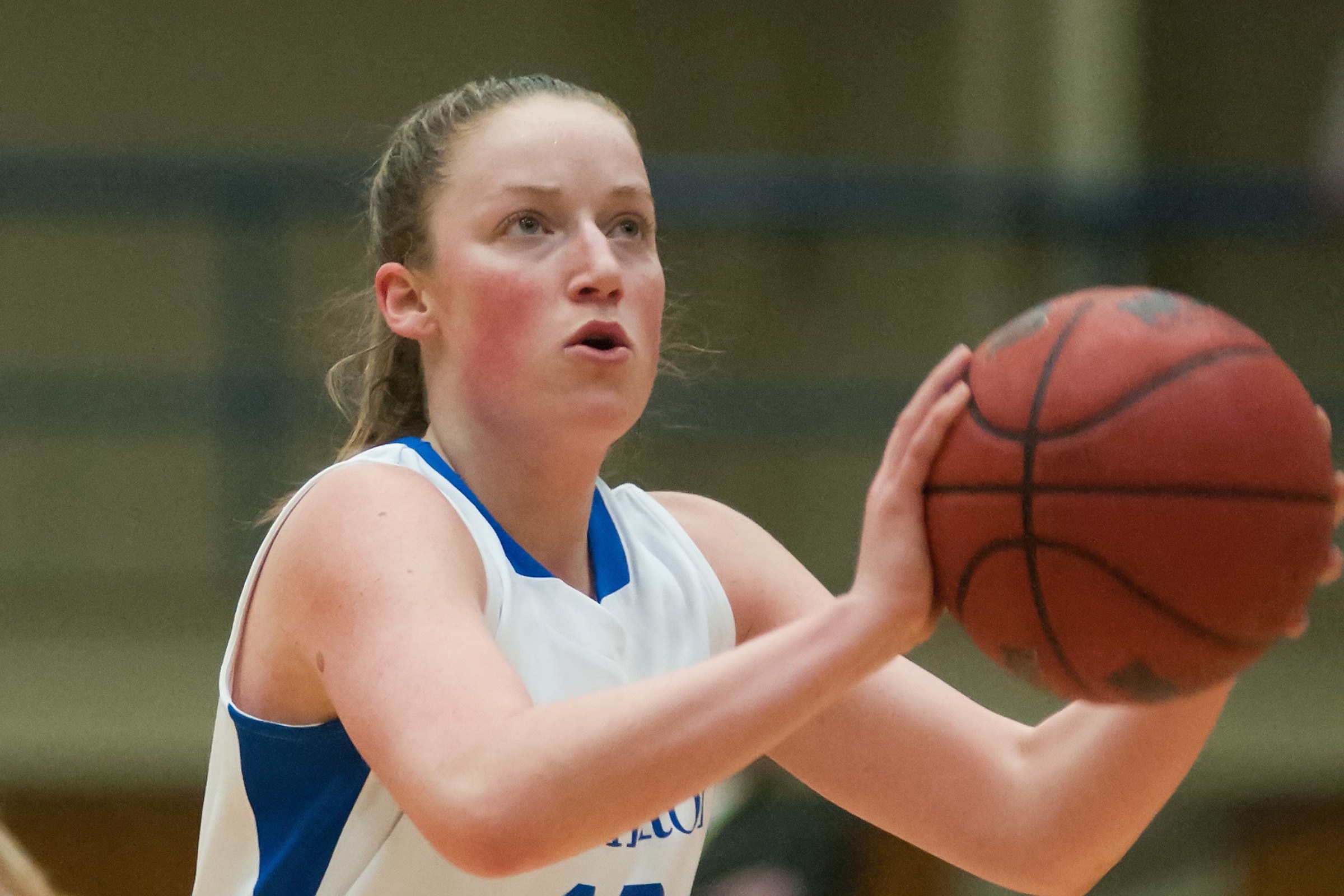 Hamilton College's Dani Feigin '14 poured in a career-high 21 points and the Continentals defeated the Colby College Mules 63-56 in a NESCAC game at Hamilton's Margaret Bundy Scott Field House on Jan. 17.

Box Score

The Continentals (7-7, 1-2 NESCAC) posted their first-ever win against Colby. The Mules had won the previous 11 meetings between the programs.

Samantha Graber '16 chipped in 16 points, nine rebounds and four steals for Hamilton. Carly Gruenberg '16 tied a career best with 16 points and was credited with a career-high four steals. Olivia Pimm '14 grabbed a game-high 14 rebounds as Hamilton held a 40-35 advantage on the glass. The Continentals committed just nine turnovers and made more free throws (25) than Colby attempted (19).

Mia Diplock '16 paced the Mules with 21 points and Desi Smith '16 scored all 14 of her points in the second half. Smith went 10-for-11 at the free-throw line and Colby shot 84 percent (16-19) at the charity stripe. Carylanne Wolfington added eight points and 10 boards.

The Mules (5-10, 0-3) never trailed in the first half, led by as many as nine points with 4:27 to go and took a 32-26 advantage into the break. Diplock finished with 15 points in the first 20 minutes. Smith gave Colby its largest lead of the night at 42-30 after she completed a three-point play with 15:45 left.

Hamilton responded with a 24-3 run that turned a 12-point deficit into a nine-point lead. Feigin led the Continentals with eight points during the game-changing spurt, including a pair of 3-pointers. Two free throws by Graber knotted the score at 45-45 with 9:35 remaining and a layup by Gruenberg gave Hamilton its first lead at 47-45 with 8:02 to go. Gruenberg capped the run with another layup that made it 54-45 with 4:35 left.

The Mules pulled to within two points twice down the stretch but couldn't tie or retake the lead. The Continentals went 7-for-10 at the line in the final 61 seconds. Colby shot just 22.7 percent (5-22) from the floor in the second half.

Hamilton hosts nationally ranked No. 18 Bowdoin College for another NESCAC game on Saturday, Jan. 18. The Mules travel to Williams College for more conference action on Saturday.