Women's basketball tripped up in non-conference game
---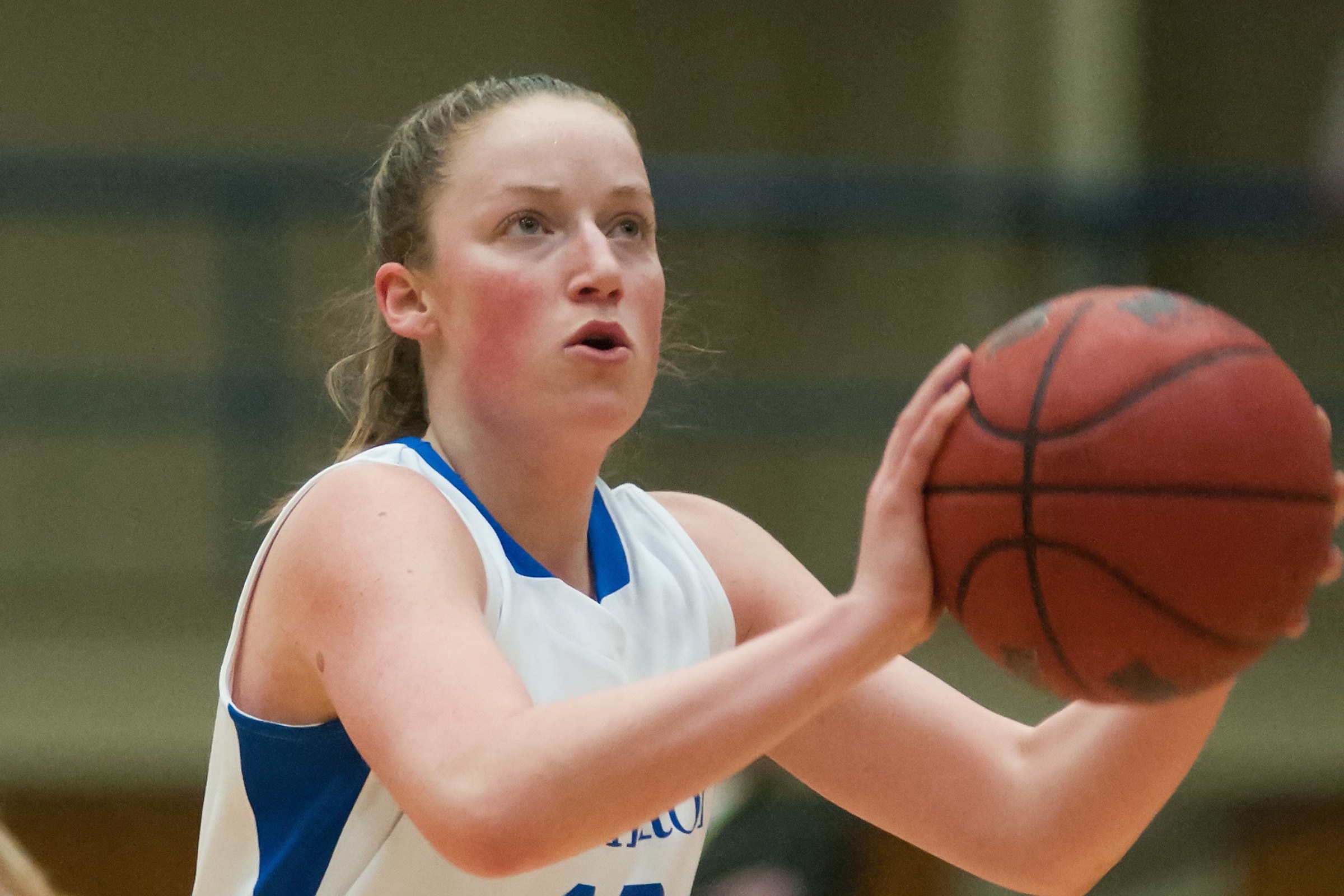 SUNY Institute of Technology's Lauren Knowles scored 19 points and grabbed 14 rebounds as the Wildcats defeated the Hamilton College Continentals 79-70 in a non-conference game at SUNYIT's Campus Center Gym on Jan. 28.

Box score

The Wildcats (11-5 overall) led Hamilton from start to finish. Abbey Hanehan chipped in 17 points and eight boards, Geena Gallo dropped in 13 points, Tierney McGlynn had 12 and Ashley Cox added 10 off the bench. Deasia Goodson blocked four shots -- all in the first half. SUNYIT shot 50 percent from the floor and made more free throws (25) than the Continentals attempted (20).

Hamilton's Dani Feigin '14 drained six 3-pointers and finished with a career-high 29 points. Feigin was also credited with four steals. Samantha Graber '16 contributed 20 points and eight rebounds, and Caroline Barrett '17 came off the bench to hand out four assists. Graber and Feigin fouled out in the final minute. The Continentals (7-10) committed just 12 turnovers but shot 32.4 percent from the field.

The Wildcats scored the first nine points and led all night. A Knowles jumper gave SUNYIT its first double-digit lead at 18-7 with nine minutes left in the first half. A basket by Gallo gave the Wildcats their largest advantage of the half at 20-8 with 7:49 remaining.

Hamilton responded with an 11-3 run led by seven points from Feigin. Two free throws by Barrett pulled the Continentals within 23-19 with 3:26 to go. Cox restored SUNYIT's double-digit lead with a 3-pointer and three free throws, and the Wildcats took a 31-23 cushion into the break. Hamilton was 8 of 32 on field goal attempts in the opening 20 minutes.

SUNYIT's lead fluctuated between eight and 18 points in the second half. Knowles made all seven of her shot attempts and led the Wildcats with 15 points in the half. Graber scored 19 of her 20 points in the final 20 minutes.

The Continentals host Middlebury College for a NESCAC game on Sunday, Feb. 2, at 2 p.m.