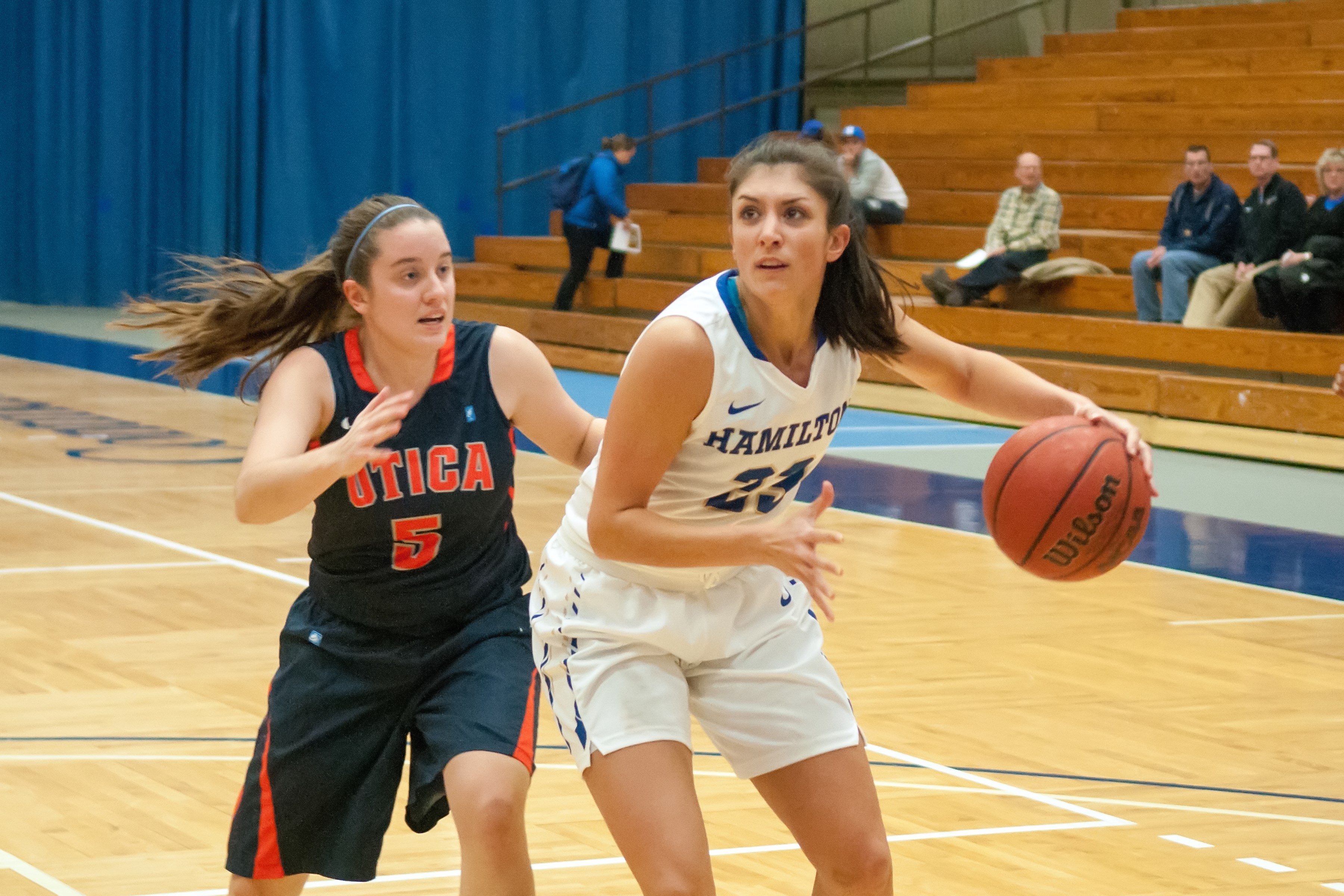 The Hamilton College women's basketball team opened play at the D3 Music City Classic in Nashville Tuesday, losing 48-47 to Eureka.

Box score

The Continentals held a five-point lead with 1:45 left in regulation and were up 47-44 with 64 seconds to go before the Red Devils scored the game's last six points -- including a game-winning jumper with four seconds left.

A jumper by Halie Serbent '19 with 1:45 remaining gave the Continentals (4-5 overall) their biggest lead at 47-42 and capped a 9-1 run that saw them hold Eureka (2-6) without a basket for 5:27 before the Red Devils scored a pair of baskets and two free throws in the last 1:04.

Sam Graber '16 led Hamilton with 16 points, nine rebounds and three blocked shots. Lauren Getman '18 added 11 points.

Getman and Carly Gruenberg '16 both pulled down six rebounds and Kendall Rallins '19 contributed five assists and four rebounds. Serbent finished with six points, five rebounds and three assists.

Emily Camden scored 16 points for Eureka, including a pair of free throws with 39 seconds left and the game-winning basket with four seconds to go.

The Continentals face Wisconsin-Stout Wednesday at 3 p.m. to conclude the tournament.