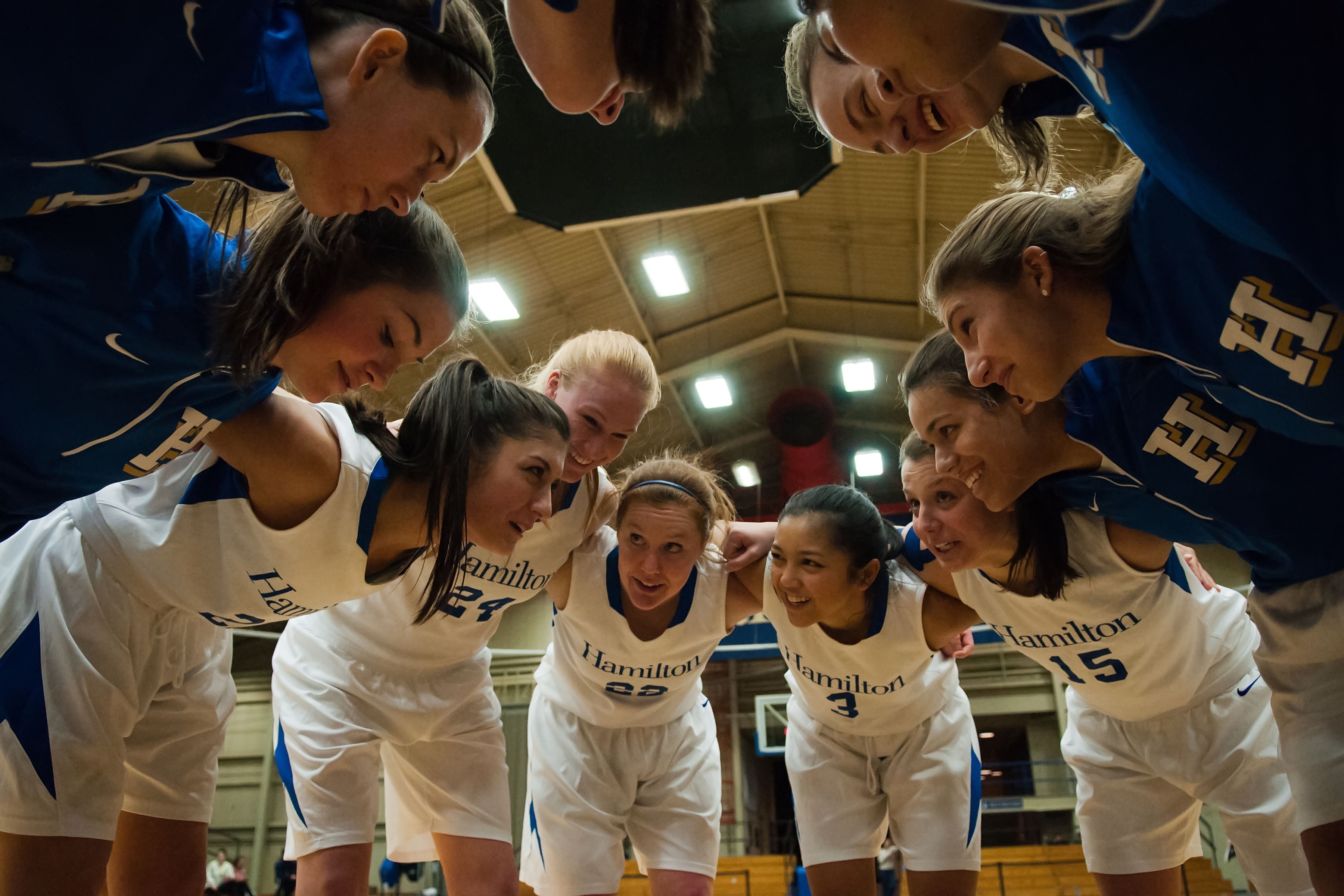 The Hamilton College women's basketball team snapped a three-game losing streak by beating host Albany College of Pharmacy 52-43 on Wednesday night.

Box score

The Continentals (10-8 overall) closed out the non-conference portion of their schedule with a 9-4 record.

Sam Graber '16 scored 17 points and pulled down eight rebounds and Lauren Getman '18, who scored 14 points, led Hamilton with nine rebounds.

Hamilton held the host Panthers to four baskets in the first 15:39 en route to a 29-18 halftime lead, then held off a late ACP rally to seal the win. The Continentals' 43 points allowed matched a season-best performance and marked the seventh time they've allowed 50 points or fewer this season.

ACP (10-4) scored the first four points before the Continentals ran off a 23-7 streak to take a 23-11 lead with 8:04 left in the half. Hamilton pushed its lead to 14 points early in the second half before the Panthers mounted a comeback. Trailing 36-22 just under three minutes in, they used a 16-6 run to pull to within four points at 42-38 at the 8:30 mark. Alexa Schooley – one of three Panthers to score 10 points – netted six during the run.

Hamilton's defense held ACP scoreless for the next 4:29 and Graber scored a pair of baskets and assisted on a third to put the visitors back up by 10. The Continentals maintained a two-possession lead for the rest of the game.

Rylie Mainville '18 scored a collegiate-best 10 points for Hamilton and added seven rebounds in just 14 minutes of play. Theresa Salud '17 connected on three 3-point baskets for nine points and contributed three assists.

Dannie Griffin posted a double-double for the Panthers, collecting 10 points and 11 rebounds. Becca Foote had 10 points and eight rebounds.

The Continentals host Middlebury College in a NESCAC game on Sunday, Feb. 1, at 2 p.m.