Women's crew competes at National Invitational Regatta
---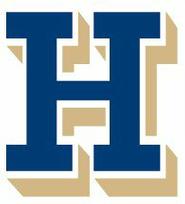 Hamilton College finished second in the varsity eight petite final at the 2012 Eastern College Athletic Conference/National Invitational Collegiate Regatta on Lake Quinsigamond in Worcester, Mass., on May 11.

The racing conditions were sunny with variable winds and temperatures in the 50s and 60s. All races were 2,000 meters in length.

Worcester Polytechnic Institute captured first place in the petite final in 7 minutes, 1.091 seconds. The Continentals crossed the line in 7:03.255. Hamilton finished third in its preliminary heat and turned in the fifth-fastest qualifying time out of 19 entries with a time of 6:46.399. But the Continentals had to settle for the petite final, as only the top two qualifiers from each of the three heats advanced to the grand final.

Kelsey Burke '13 was coxswain, Dominique Paiement '12 was the stroke and Karly Moore '15 was in the bow seat. Seats seven through two in descending order were as follows: Holly Bailey '12, Antonia Villa '12, Becca Straw '14, Helen Higgins '13, Allie Hoeltzel '14 and Leah Sorenson '14.

The University of New Hampshire took first place in the second varsity eight petite final with a time of 7:06.408. WPI was second in 7:09.411, Wesleyan University came in third in 7:10.790 and Hamilton finished fourth in 7:11.196.

Sophie Breene '12 was coxswain, Keara Fenzel '14 was the stroke and Jess Pedersen '15 was in the bow seat. Seats seven through two in descending order were as follows: Ally Kontra '15, Erin Gerrity '15, Annie Lindahl '15, Margaret Hylas '15, Virginia Slattery '12 and Rachel Johnson '13.

Hamilton took the silver medal in the open fours with a time of 7:57.405 and captured the program's first medal at this event. Connecticut College won the race in 7:41.489. Lily Siff '15 was coxswain, Emma Zanazzi '15 was the stroke and Meredith Garner '15 was in the bow seat. Caroline Walton '15 was in the 3-seat and Grace Bowers '15 was in the 2-seat.