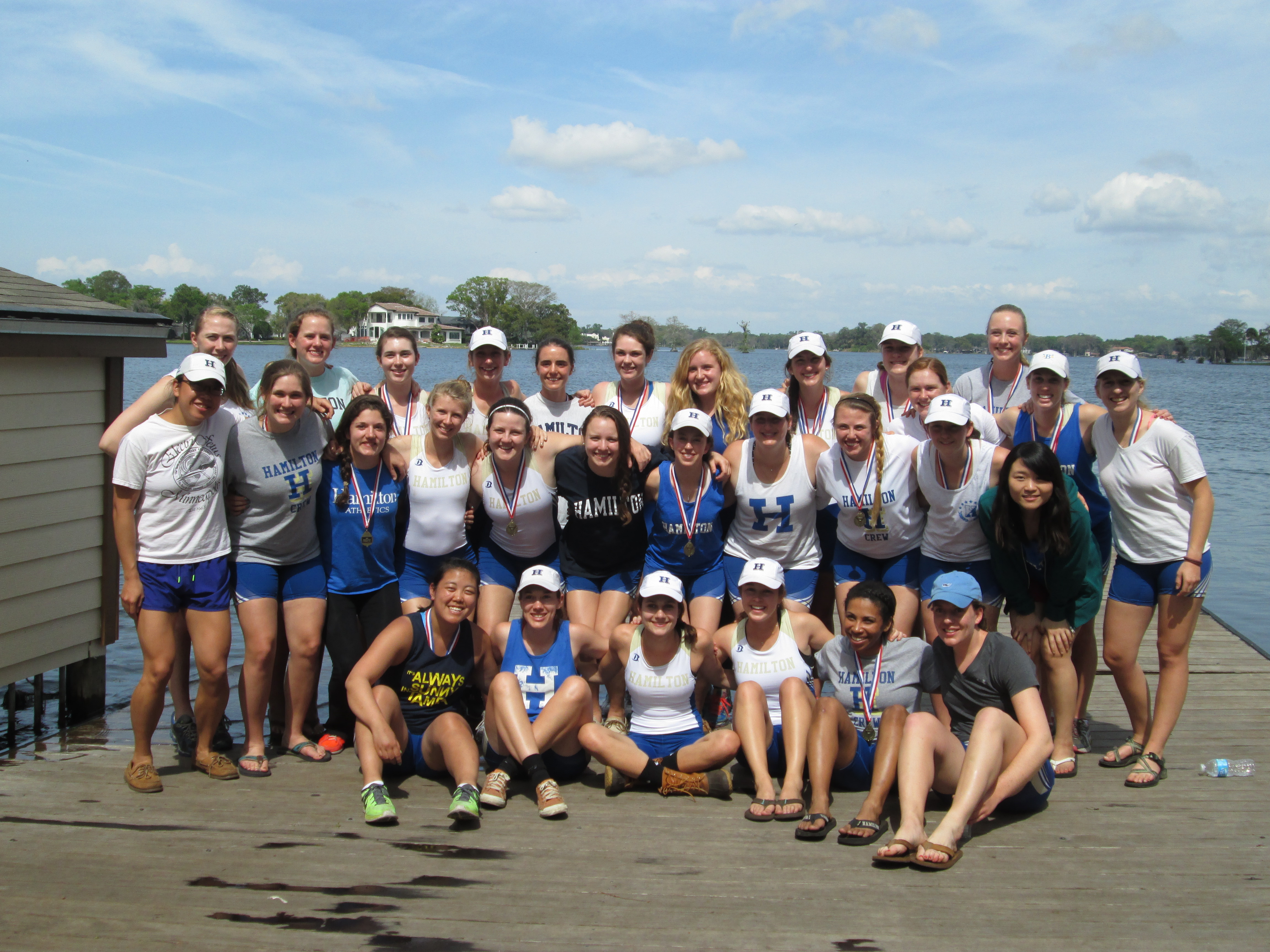 Hamilton College women's crew is ranked in Division III and in the New York Region as of April 23, 2014.

USRowing/CRCA Division III Poll | NCAA Division III Regional Rankings

Hamilton is at No. 15 in this week's USRowing/Collegiate Rowing Coaches Association Division III Top 15 poll and at No. 4 in the NCAA New York Regional Rankings as a team. In its last two regattas, Hamilton won the Women's Varsity 8 and Women's Second Varsity 8 against St. Lawrence University and Union College.

Hamilton hosts Colgate University and Lehigh University on the Erie Canal in Rome on Saturday, April 26. Racing is scheduled to begin at 10 a.m.