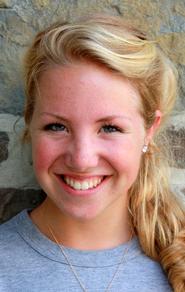 Hamilton College captured the team title in the 2014 Hamilton Short Course Cross Country Invitational on Sept. 6.

Results

The Continentals finished with 30 team points and Nazareth College was runner-up with 45. Division I Siena College ended up in third place with 51 team points.

Hamilton's Lainie Smith '16 bested the 35-runner field with a time of 15:23.2 on the 4-kilometer course. Hanna Jerome '18 took fourth place in 15:57.6 in her first collegiate race and Lindsay Heyer '17 was seventh with a time of 16:16.4. Lilly Pieper '18 landed in eighth place with a time of 16:20.6 in her college debut and Emily Banzer '15 rounded out the Continentals' top five in 10th place with a time of 16:31.2.

Hamilton competes in the Saratoga Invitational at Saratoga Spa State Park on Saturday, Sept. 13.