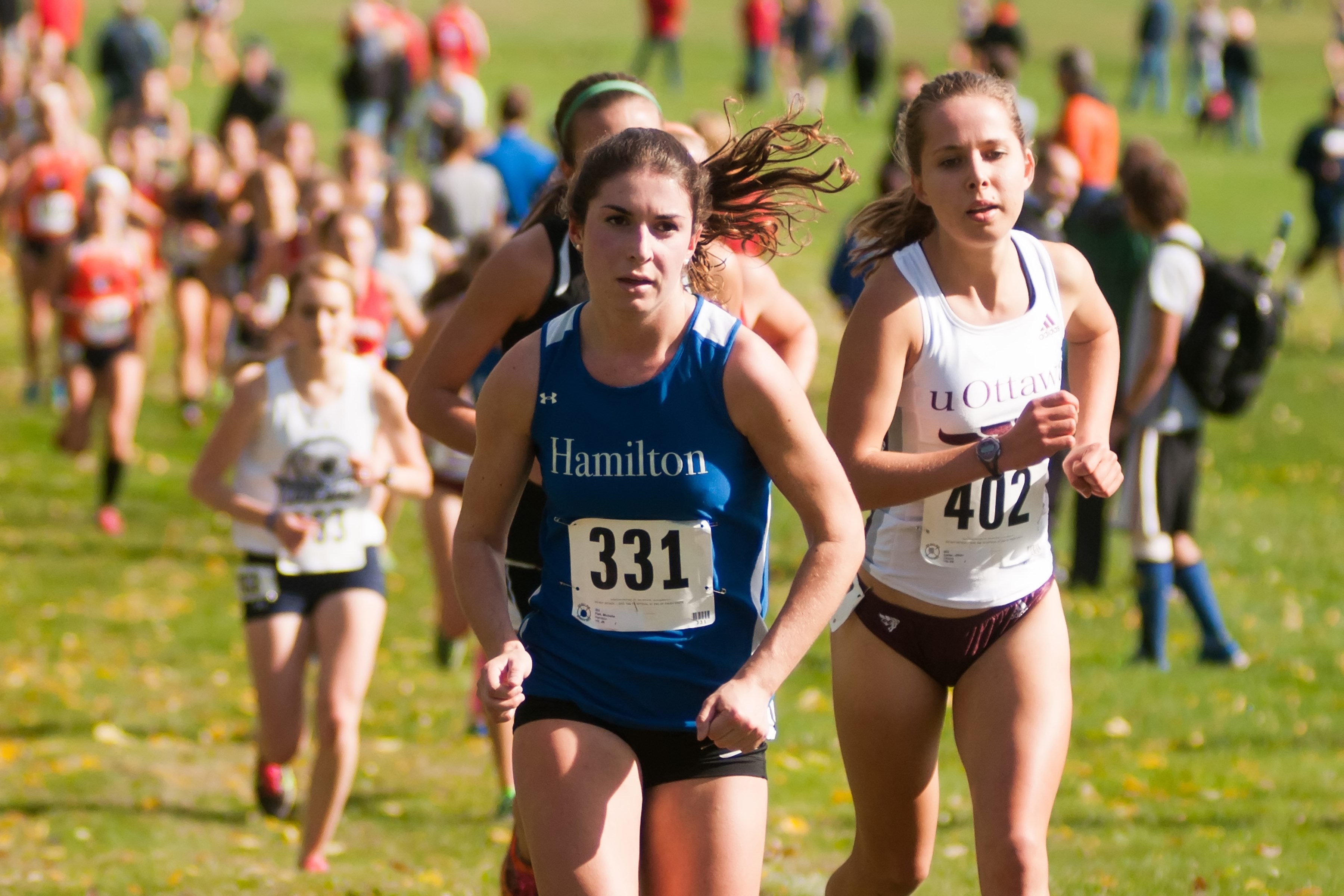 Hamilton College finished in 16th place out of 37 teams at the 2015 NCAA Division III Atlantic Regional Women's Cross Country Championship, which was held at Letchworth State Park on Saturday morning.

Results

Michelle Fish '17 paced the Continentals with a time of 22:29.8 on the 6-kilometer course. Fish took 15th place out of 266 runners and may have put herself in position to compete as an individual in next Saturday's NCAA Division III Championships. She missed tying her personal-best for the 6K by two-tenths of a second.

Hanna Jerome '18 was next for the Hamilton women in 30th place with a time of 22:57.1. Samantha Buttrick '17 was next across the finish line for the Continentals in 89th place and a time of 24:02.1. Buttrick's time was her best in a 6K race since her first year.

Alex Reading '16 concluded her Hamilton cross country career with a time of 24:50.7 and finished in 136th place. Lindsay Heyer '17 rounded out the Continentals' top five in 148th place and a time of 25:08.2.

St. Lawrence University's Megan Kellogg '18 was the individual race winner in 21:44.6. Hamilton finished with 413 points while nationally ranked No. 6 SUNY Geneseo captured the team title with 75.