Women's cross country places 5th at NESCAC championships
---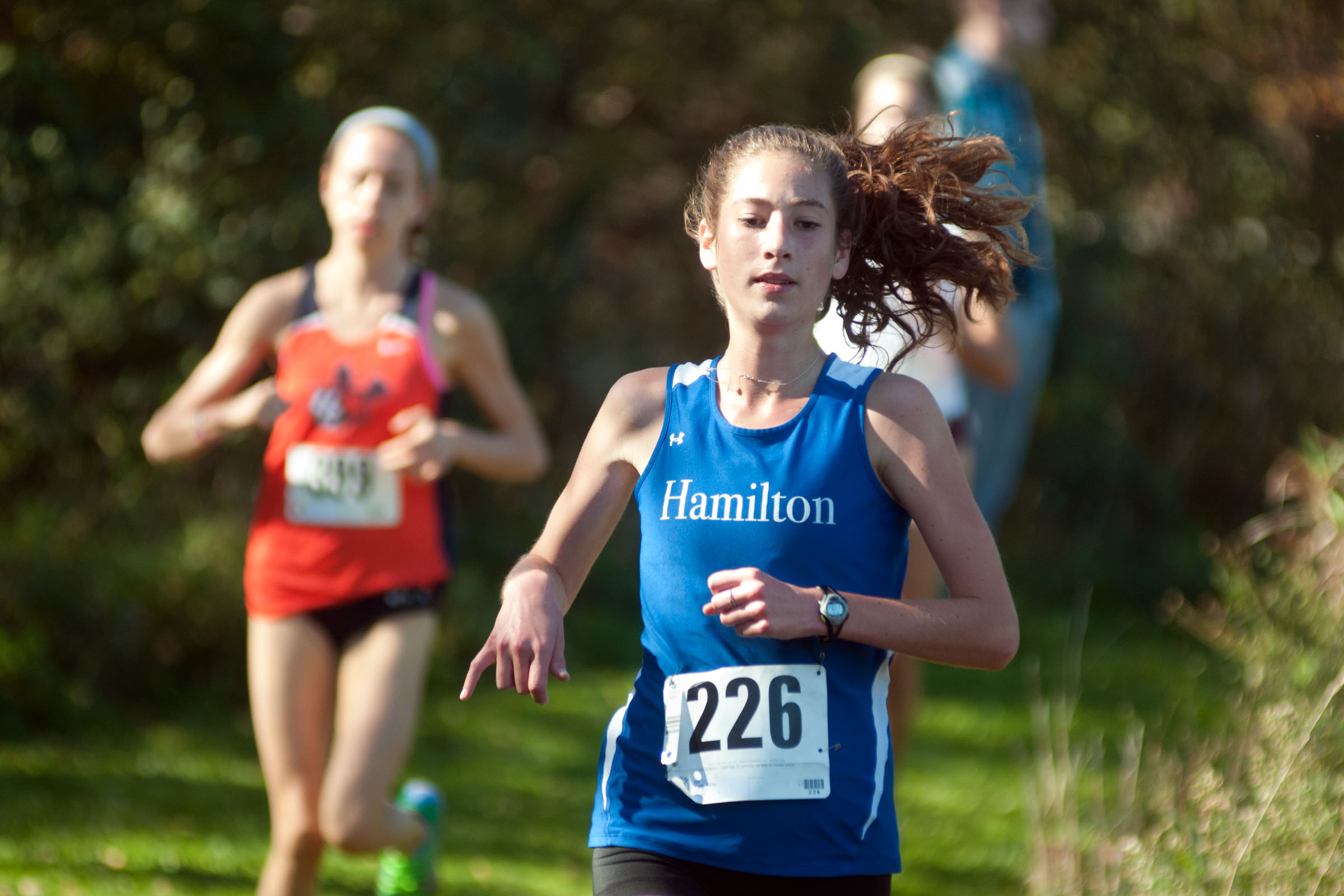 Hamilton College's Adrian Walsh '16 led the Continentals to finish in fifth place out of 11 teams at the 2013 NESCAC Cross Country Championships, which were held at Harkness Memorial State Park in Waterford, Conn., on Nov. 2.

Results

Hamilton's finish is its highest as a team at the women's cross country event since 2001. The Continentals ended up with 147 team points and finished ahead of nationally ranked No. 29 Colby College, which was sixth with 183 points. No. 2 Middlebury College captured the team title with 29 points and No. 6 Williams College was runner-up with 51. No. 11 Tufts University finished third with 90 points and No. 21 Bates College was fourth with 138.

Walsh ended up in sixth place out of 126 runners with a time of 21 minutes, 46.3 seconds on the 6-kilometer course. Her performance is believed to be the fastest 6K time in program history, and her place finish is the best for a Hamilton women's cross country runner since 2001. Williams' Kaleigh Kenny was the individual winner with a time of 21:20.0.

Sarah Ohanesian '14 took 17th place with a personal-best time of 22:15.3 and Hannah Kloeckner '14 was 28th in a personal-record time of 22:41.7. Allie Gurney '14 finished 53rd in 23:26.8 and Michelle Fish '17 rounded out the Continentals' top five in 68th place with a season-best time of 23:52.0.

Hamilton takes a weekend off before the Continentals compete at the NCAA Division III Atlantic Regional championships at Letchworth State Park on Saturday, Nov. 16.