Women's cross country returns to national rankings
---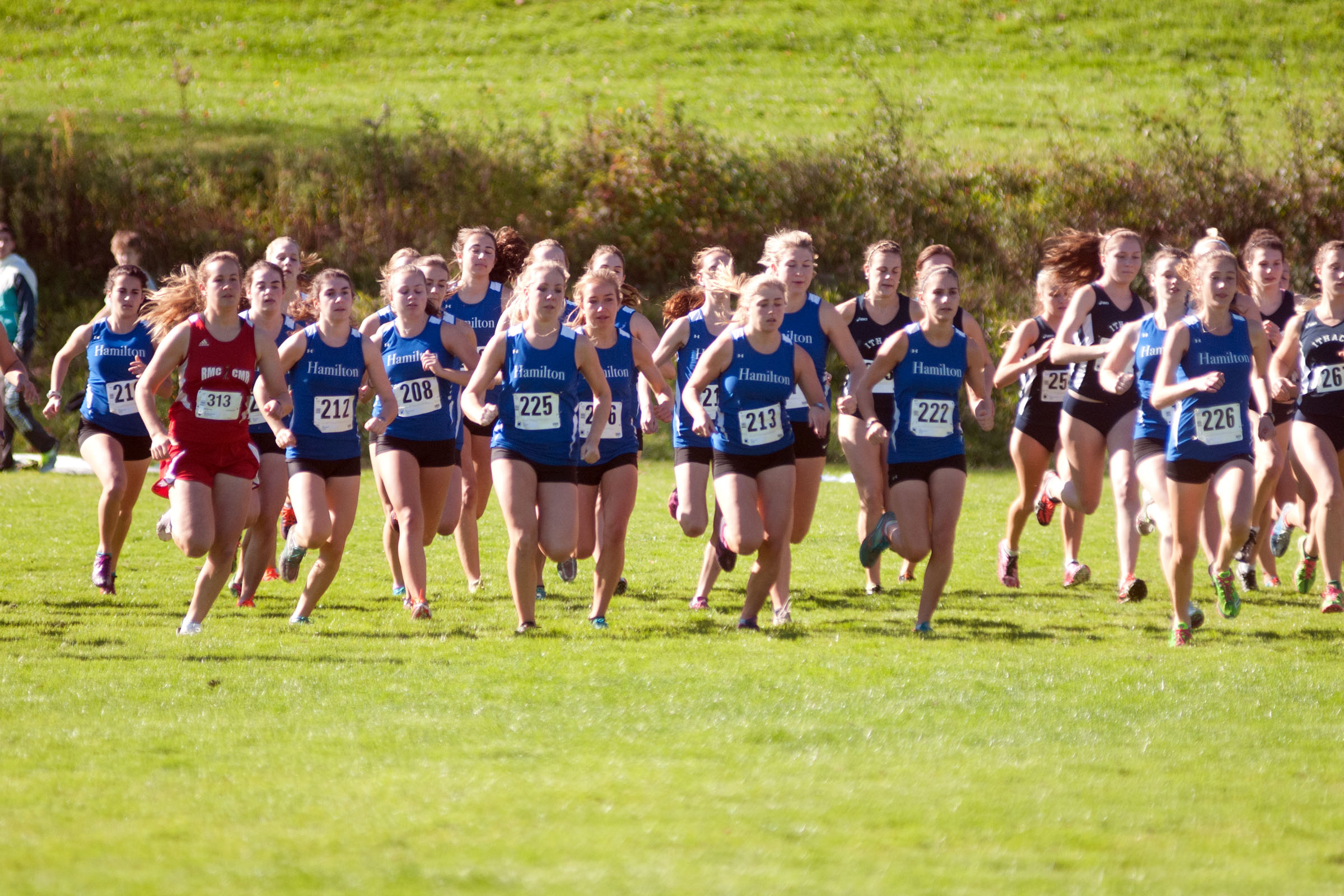 After a two-week hiatus, the Hamilton College women's cross country team is back in the national rankings at No. 32 in this week's U.S. Track & Field and Cross Country Coaches Association (USTFCCCA) Division III Top 35 coaches poll.

USTFCCCA poll

Hamilton debuted at No. 35 in the national poll on Oct. 16 and received votes the following week. The rankings were not updated last week. The Continentals placed fifth out of 11 teams at the 2013 NESCAC championships on Nov. 2.

Hamilton's finish at the NESCAC meet was its highest as a team at the women's cross country event since 2001. The Continentals finished ahead of then-nationally ranked No. 29 Colby College.

Hamilton's Adrian Walsh '16 ended up in sixth place out of 126 runners with a time of 21 minutes, 46.3 seconds on the 6-kilometer course. Walsh's performance is believed to be the fastest 6K time in program history, and her place finish was the best for a Hamilton women's cross country runner since 2001. She earned NESCAC all-conference first team honors for her efforts.

The Continentals take a weekend off before they compete at the NCAA Division III Atlantic Regional championships at Letchworth State Park in Castile, N.Y., on Saturday, Nov. 16.