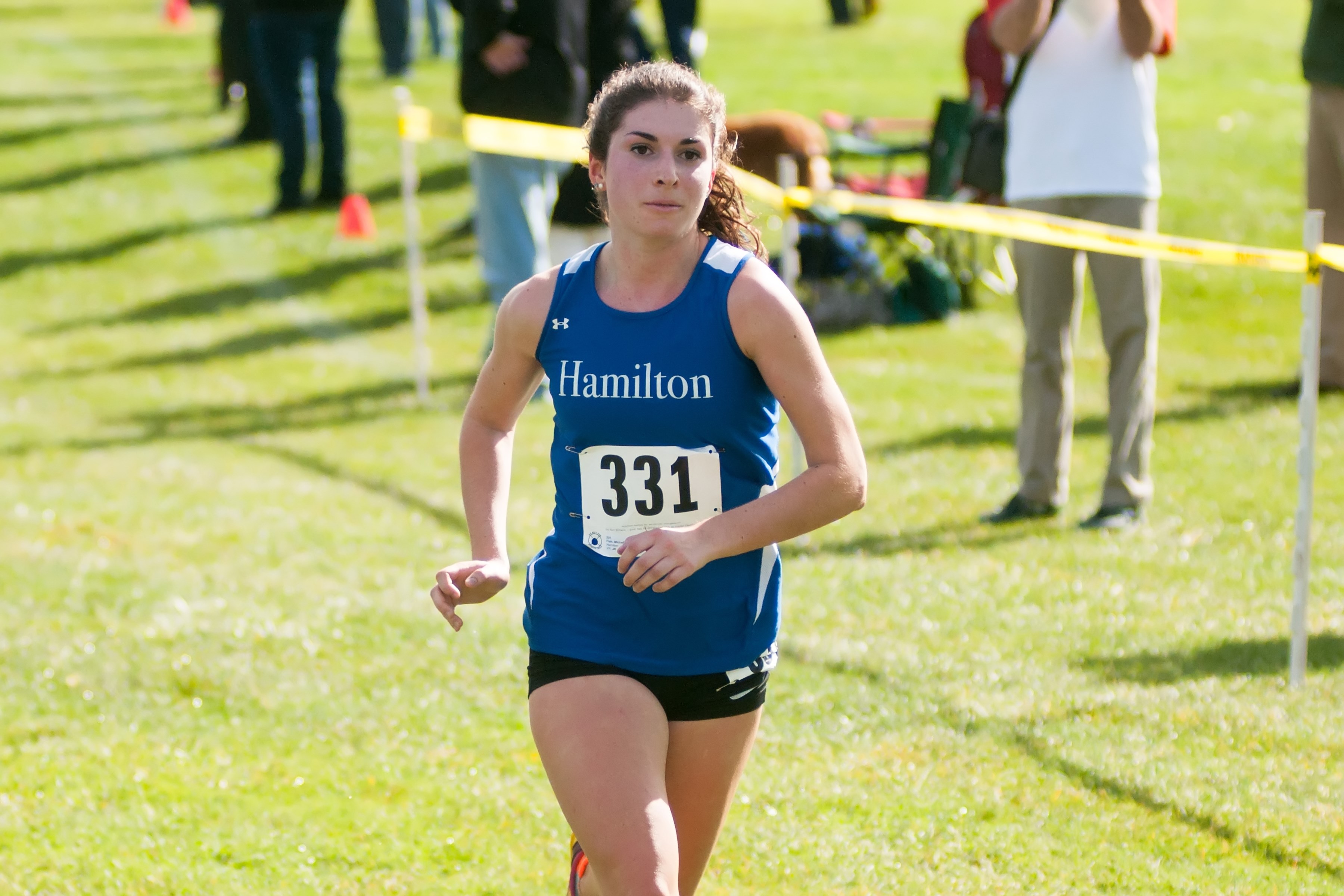 Hamilton College women's cross country runner Michelle Fish '17 (Slingerlands, N.Y./Guilderland HS) has been selected the NCAA Division III Women's Athlete of the Week by the U.S. Track & Field and Cross Country Coaches Association.

Fish was also honored as the Eastern College Athletic Conference Women's Cross Country Runner of the Week for the Division III Upstate Region on Wednesday.

Fish topped an 86-runner field and earned an individual title for the first time in her collegiate career with a 6-kilometer clocking of 22:29.6 in the 2015 New York State Collegiate Track Conference (NYSCTC) Cross Country Championships held at Hamilton on Oct. 24. Her time is a personal best for that distance and it's the seventh-fastest result by anyone on the Continentals' 6K course.

Hamilton races in the 2015 NESCAC Cross Country Championships on Saturday, Oct. 31, at Long Lane Farm in Middletown, Conn. The women's race begins at noon.