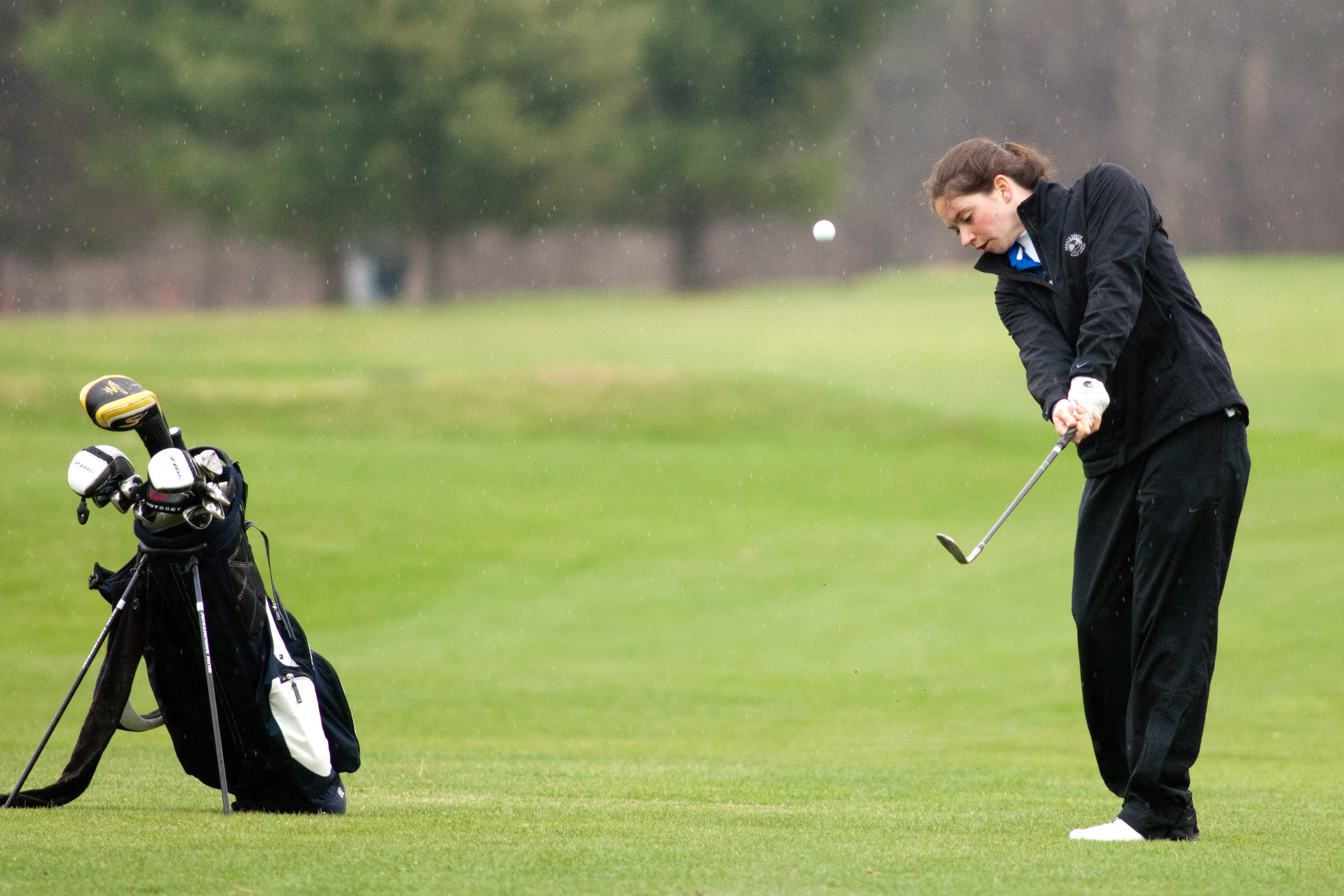 Hamilton College finished in third place in a two-day tournament with Union College and St. Lawrence University that wrapped up on Sunday afternoon at Rome Country Club.

Day 1 results | Day 2 results

Saturday's first round was played at Mohawk Golf Club in Schenectady, N.Y., and hosted by Union. Hamilton hosted the final round at Rome CC where the three teams were joined by William Smith College.

Katie Veasey '17 carded an 86 for the Continentals in the first round, which was good for second place out of 16 golfers. Anne Govern '15 added a 98 and Charlotte Chandler '17 shot 99.

On Sunday, Veasey led the way again with an 89 for a two-day total of 175. Katie Steates '15 posted a 92, which is her best 18-hole round at Hamilton. Govern and Chandler recorded rounds of 96 and 98, respectively.

The Continentals' four-person team score on Saturday was 386 and they improved 11 strokes to 375 in the second round. St. Lawrence finished first at 694, Union was second at 752 and Hamilton third at 761.

The women wrap up their season with the Ithaca College Invitational at the Country Club of Ithaca on Saturday and Sunday, April 25 and 26.