Women's golf places 10th at Amherst Invitational
---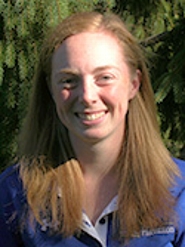 Hamilton College placed 10th of 12 teams at Amherst College's 2013 Jack Leaman Invitational, which was held on April 20 and 21.

RESULTS

Saturday's first round was held at Hickory Ridge Golf Club, which played to a par of 74 and measured 5,895 yards. Sunday's final round was contested at Orchards Golf Club, which played to a par of 72 and measured 5,880 yards.

Hamilton's Anne Govern '15 shot an 89 on Saturday and improved to an 87 on Sunday for a 36-hole total of 176. Govern tied for 34th place out of more than 60 golfers. Gillian Dudeck '13 carded an 87 on the first day and a 98 in the second round for a 185 total. Liz Morris '16 was consistent with a 97 on Saturday followed by a 96 in Sunday's final round for a two-day total of 193.

The tournament field featured five ranked teams, including invitational champion and nationally ranked No. 17 Ithaca College (642). Seventh-ranked Williams College was runner-up (644), followed by No. 16 Middlebury College (656), No. 24 New York University (659) and No. 20 University of California-Santa Cruz (692), which finished seventh. Ithaca's Sharon Li earned medalist honors with rounds of 79 and 73 for a 36-hole total of 152.

The Continentals' four-person team total added up to 382 shots at Hickory Ridge. That number went up slightly to 396 at Orchards GC on Sunday. Hamilton competes in the 2013 Eastern College Athletic Conference Championships at the Country Club of Ithaca on Friday and Saturday, April 27 and 28.