Women's golf places 11th at Williams Fall Classic
---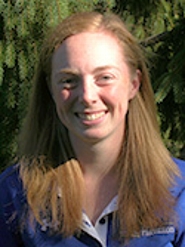 Hamilton College placed 11th out of 14 teams at the Williams College Fall Classic, which was held at Taconic Golf Club in Williamstown, Mass., on Oct. 6 and 7.

RESULTS

Anne Govern '15 tied for 30th place out of 69 finishers with a 36-hole total of 176 strokes for Hamilton. Govern's 15-over-par 86 on Sunday was the best round all weekend for the Continentals on the 5,827-yard layout.

Gillian Dudeck '13 rebounded from her opening round 97 with a 90 on Sunday and finished with a two-day total of 187. Liz Morris '16 posted a 98 in the second round.

Hamilton's four-person tournament score was 779. The Continentals improved 25 shots from Saturday (402) to Sunday (377). Williams captured its own event title at 641, Ithaca College was runner-up with 660 and SUNY Cortland rounded out the top three at 666. Williams' Georgiana Salant earned medalist honors with a 2-over-par score of 144.

Hamilton won't play again until the spring of 2013.