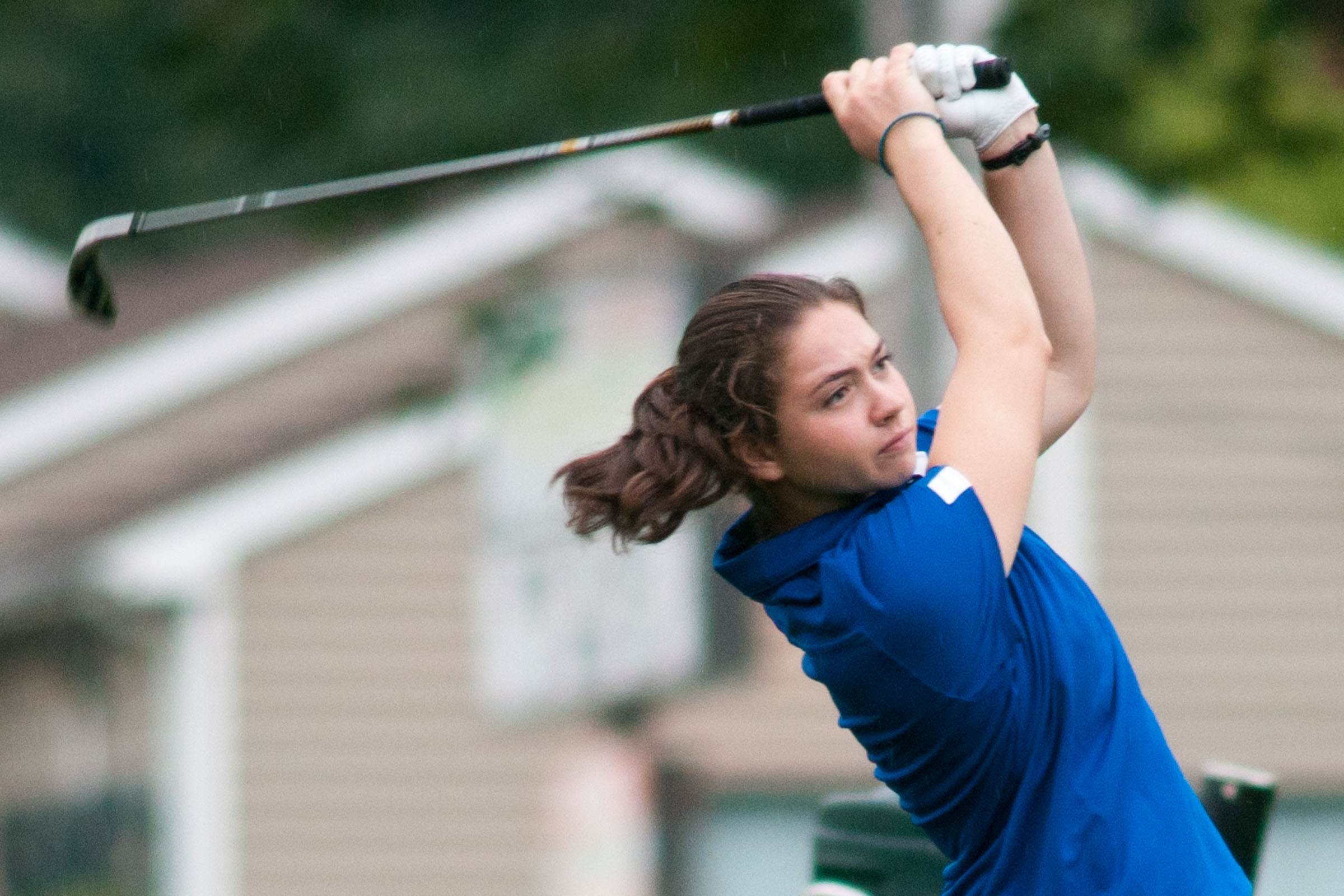 Hamilton College women's golf finished 14th out of 15 teams at Amherst College's 2014 Jack Leaman Invitational on April 20.

Results

Saturday's first round was played at Hickory Ridge Golf Club in Amherst, Mass., and Sunday's final round was held at The Orchards Golf Club in South Hadley, Mass. Hickory Ridge played to a par of 74 and measured 5,895 yards, and The Orchards played to a par of 72 and measured 5,880 yards.

Hamilton's Katie Veasey '17 tied for 55th place out of 87 golfers with a 36-hole score of 185. Veasey carded an 88 on the first day, which represented the team's best round of the weekend.

Charlotte Chandler '17 tied for 61st place at 188. Chandler recorded a season-best round of 90 on Saturday. Liz Morris '16 finished in 66th place at 192. Morris' 93 at The Orchards was the best round for the Continentals on Sunday.

Hamilton's four-person team score was 396 on Saturday and 408 on Sunday for a total of 804 strokes. The individual medalist was Williams College's Georgiana Salant, who posted a 3-over 149 for the two days.

The tournament was loaded with some of the best teams in the Northeast, including two ranked programs and three more that are receiving votes in the Division III Top 25 coaches poll. Nationally ranked No. 5 Williams and No. 7 Ithaca College tied for first place at 644.

The Continentals host their own tournament -- the Hamilton Spring Invitational -- for the first time in program history on Saturday and Sunday, April 26 and 27, at The Skenandoa Club.