Women's golf places 2nd at Le Moyne event
---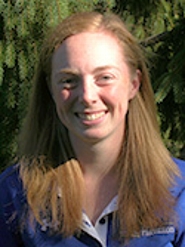 Hamilton College's Anne Govern '15 finished in fourth place and the Continentals ended up second out of four teams at Le Moyne College's 2013 Mike Bello Invitational, which was held at Timber Banks Golf Course in Baldwinsville, N.Y., on April 13 and 14.

RESULTS

Govern posted rounds of 90 on Saturday and 84 on Sunday for a 36-hole total of 174. On the second day, there were just four rounds in the 80s out of the entire 24-person field.

Hamilton's Gillian Dudeck '13 took eighth place after she carded an 88 in the first round and a 90 in the second round for a 178 total. Katie Steates '15 broke 100 for the first time with a 97 on Saturday.

The Continentals recorded a four-person team score of 375 on Saturday and improved slightly to 373 on Sunday for 748 strokes. Division II Kutztown University captured the team title with a 686, Division II Le Moyne was third at 789 and Nazareth College was fourth at 817. Kutztown's Lauren Smith earned medalist honors with rounds of 82 and 81 for a 163 total.

The entire tournament was played in cool, wet and windy conditions. The course is a difficult Jack Nicklaus-designed layout that measured 5,812 yards and played to a par of 72.

Hamilton competes in Amherst College's Jack Leaman Invitational on Saturday and Sunday, April 20 and 21.