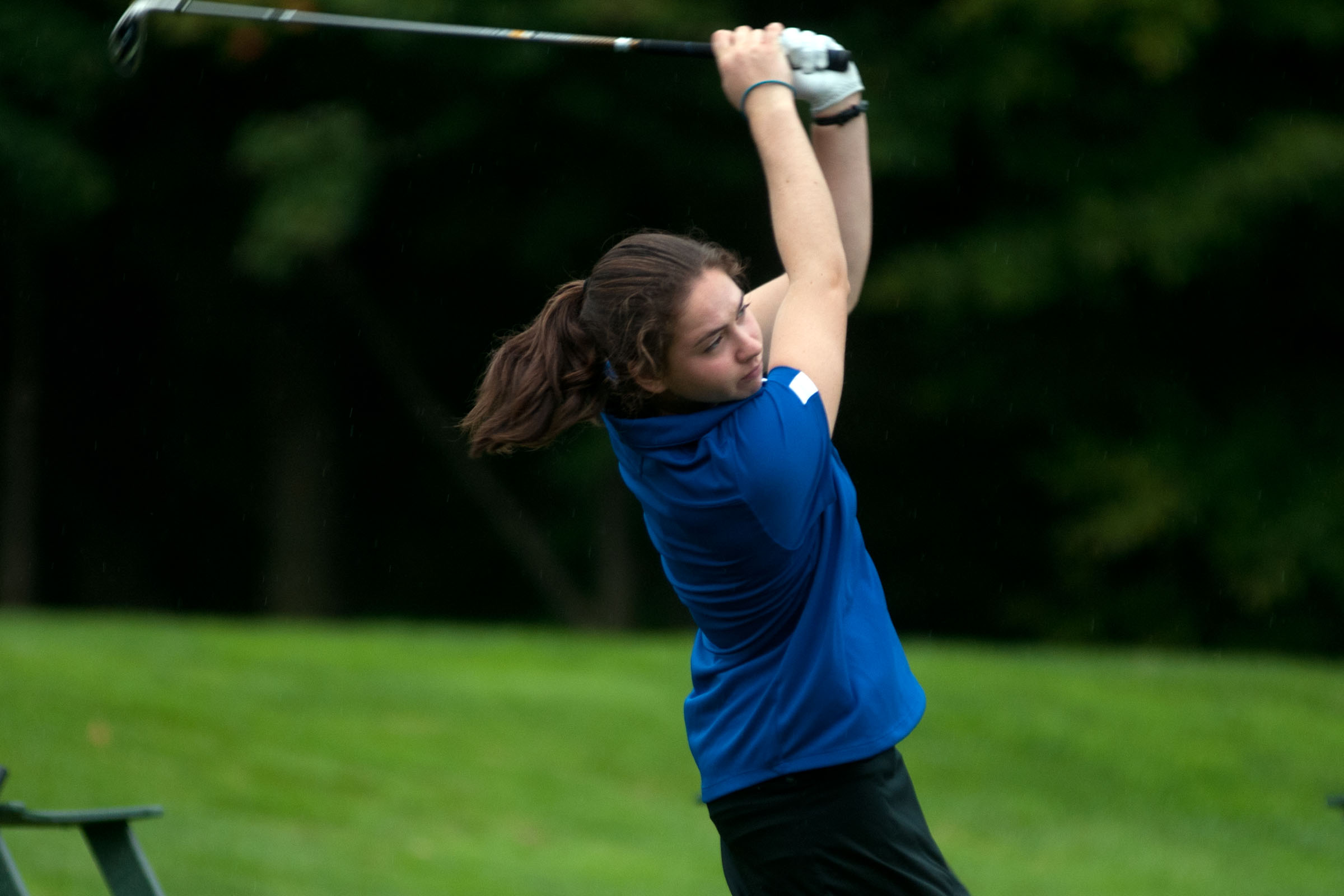 The Hamilton College women's golf team finished in second place out of three teams in the 2014 Hamilton College Spring Invitational, which ended on April 27 at The Skenandoa Club in Clinton.

Results

The tournament was the first one that the Hamilton women's golf team, which wrapped up its second season as a varsity program, has hosted. The two-day, 36-hole event was held at The Skenandoa Club, which played to a par of 75 and measured 5,831 yards during the weekend.

Katie Veasey '17 earned the first individual medalist honors of her short collegiate career for the Continentals. Veasey topped the 18-player field with a total of 173 shots. Her 85 on Saturday was the best round of the weekend and she added an 88 on the final day.

Liz Morris '16 finished fifth at 184, including a career-best 88 on Sunday. She posted a 96 on the first day. Charlotte Chandler '17 ended up in seventh place at 188 after she carded a pair of 94s.

Hamilton recorded a four-person team score of 377 on Saturday and slipped slightly to 385 in cool, windy conditions on Sunday for a total team score of 762. Division II Le Moyne College captured the team title with a 739 and Division I College of the Holy Cross was third at 775.