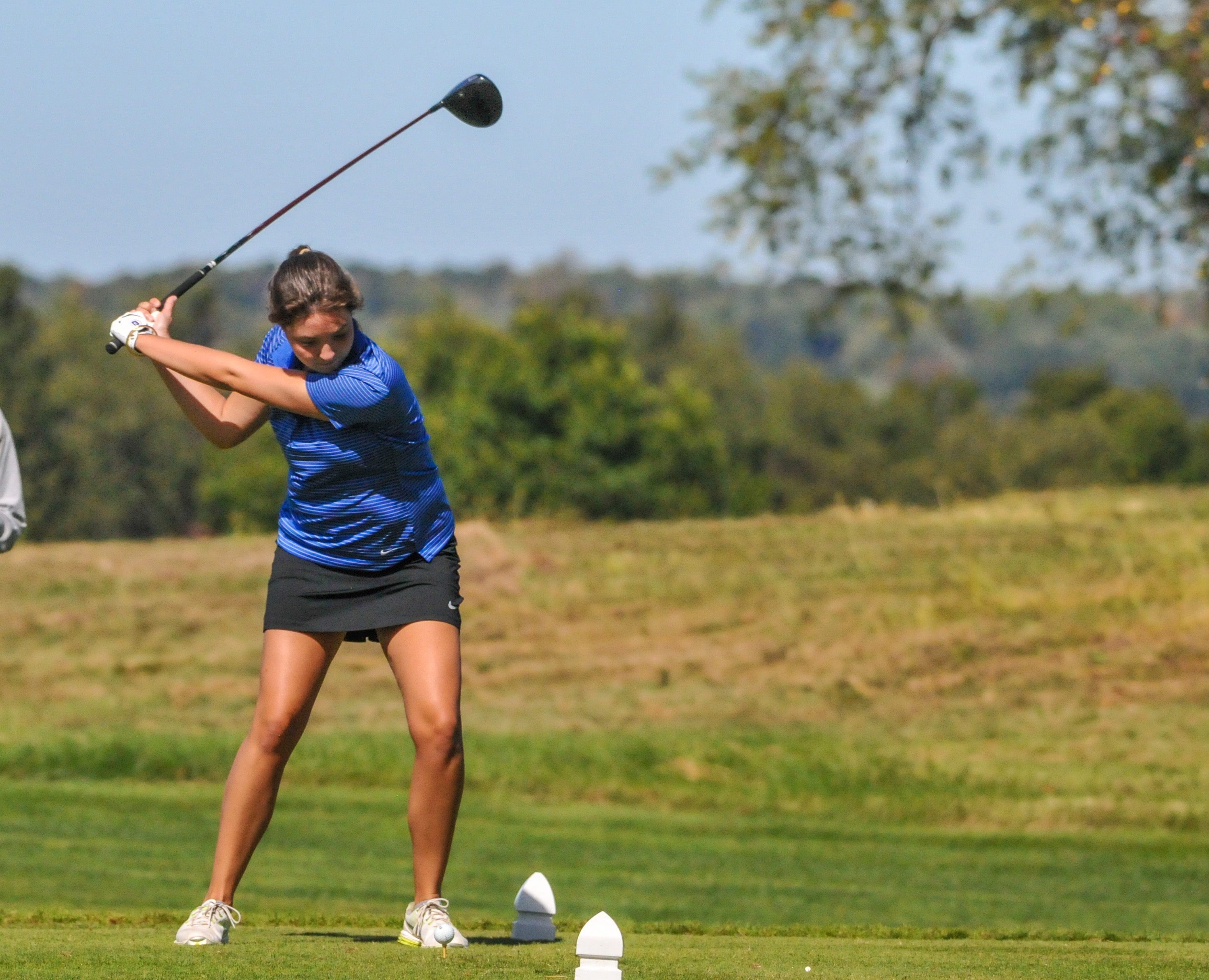 Hamilton College finished in fourth place out of six teams at the 2015 NESCAC Women's Golf Championship, which was held at Taconic Golf Club in Williamstown, Mass., on Saturday and Sunday.

Results

The Continentals placed a pair of players in the top 10. Electra Washburn '19 ended up ninth out of 31 golfers with a 36-hole total of 165. Washburn shot an 8-over-par 79 in the final 18 holes for Hamilton's best round of the weekend. It was the second time she broke 80 this fall.

Libbie Warner '19 landed in 10th place with a two-day total of 169 after her 83 on Sunday. Katie Veasey '17 added an 89 in Sunday's final round on the 5,819-yard layout.

The Continentals four-person team score of 344 on Sunday was 15 strokes better than their 359 in Saturday's first round. Hamilton finished with a tournament total of 703. Williams College, which had individual medalist Cordelia Chan (77-74--151), captured the team title of the first-ever NESCAC Championship with a 617. Middlebury College was runner-up at 663 and Amherst College was third at 672. Bowdoin College finished fifth at 764 and Bates College was sixth at 772.

The event was held in conjunction with the Williams Fall Invitational. The Continentals finished seventh out of 15 teams with their team score of 703.

The NESCAC Championship/Williams Fall Invitational signaled the end of the fall schedule for the women. Hamilton resumes playing in March 2016.