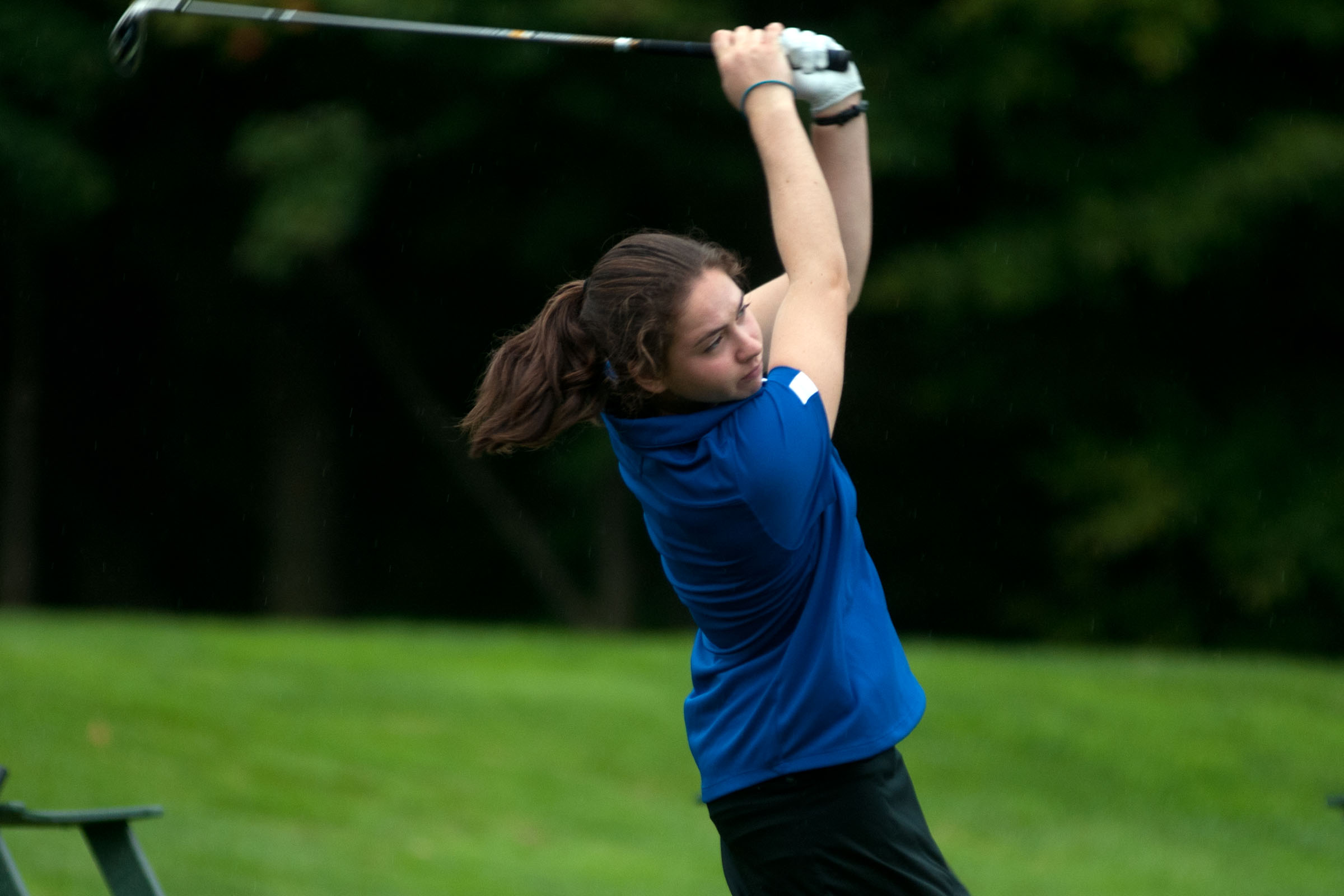 The Hamilton College women's golf team finished fifth out of seven teams at the 2014 Le Moyne College Mike Bello Invitational on April 13.

Results

Hamilton was the top Division III finisher as the first four teams were all Division II programs. The two-day, 36-hole tournament was held at Timber Banks Golf Course in Baldwinsville, N.Y. The course played to a par of 72 and measured 5,812 yards.

Hamilton's Katie Veasey '17 finished 12th out of 39 golfers at 181. Veasey's 86 on Saturday was the best round for the Continentals all weekend. Charlotte Chandler '17 carded a 91 on Sunday and finished 16th with a season-best 187. Liz Morris '16 tied for 17th place and was two shots back of Chandler at 189.

Hamilton finished with a four-person team score of 394 on Saturday and slipped slightly to 398 on Sunday for a total of 792 strokes. Kutztown University captured the team title at 663. Kutztown's Madison Beer earned individual medalist honors with a 36-hole total of 163.

The Continentals compete at Amherst College's Jack Leaman Invitational on Saturday and Sunday, April 19 and 20.