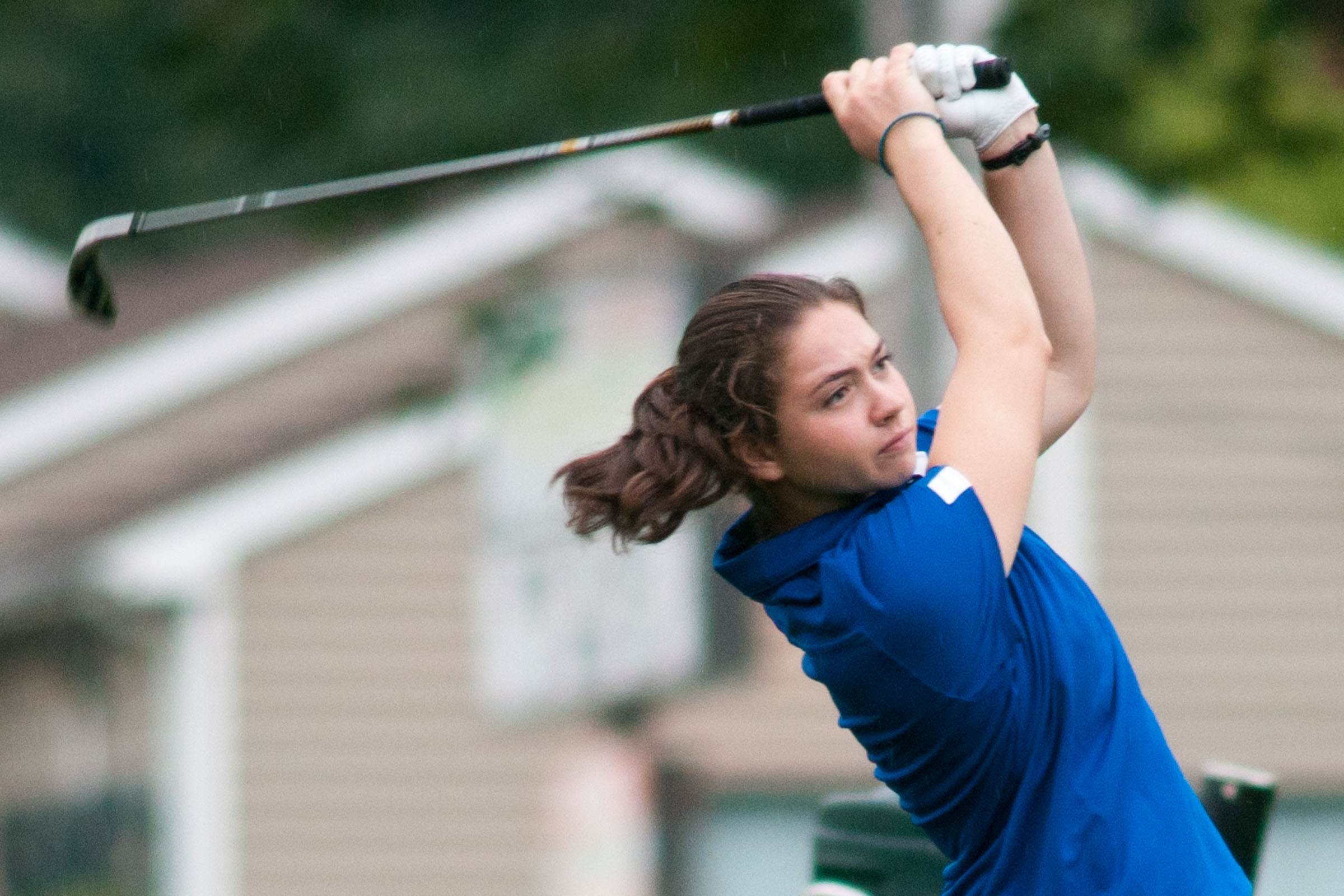 Hamilton College finished in sixth place out of 11 teams at the 2014 Middlebury College Women's Golf Invitational, which was held at Middlebury's Ralph Myhre Golf Course on Sept. 27 and 28.

Results

Hamilton's Kate Veasey '17 ended up in 13th place out of 58 golfers with a career-best total of 166 for 36 holes. Veasey fired an 82 on Saturday and carded an 84 on the second day. Anne Govern '15 posted an 85 on the first day and tied for 26th place at 176. Liz Morris '16 recorded a career-best round of 85 on Sunday and finished 35th with a two-day total of 185.

The Continentals' four-person team score was 359 on Saturday and it improved slightly to 357 on the second day for 716 for the tournament. Williams College captured the team title with a 619, Middlebury was runner-up at 660 and Amherst College ended up third at 672. Williams' Sarah Hasselman earned individual medalist honors with a score of 150 for 36 holes.

Hamilton competes in the Williams Fall Invitational at Taconic Golf Club on Saturday and Sunday, Oct. 4 and 5.