Women's golf places 6th at Middlebury Invite
---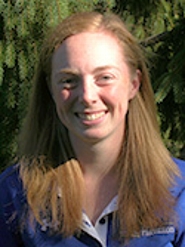 Hamilton College finished sixth out of 10 teams at the 2012 Middlebury College Invitational, which was held at Middlebury's Ralph Myhre Golf Course on Sept. 29 and 30.

Results

The event doubled as the 2012 NESCAC Tournament. Hamilton ended up fifth out of the six teams in the conference that sponsor women's golf. The Continentals are in their first season as a varsity program.

Anne Govern '15 tied for 22nd place out of 50 golfers with a 36-hole total of 188. Govern carded a 90 on Sunday on the par 71 layout that measured 5,801 yards.

Gillian Dudeck '13 tied for 24th place with a two-day total of 191. Dudeck's 94 on the second day was three strokes better than her score on Saturday.

Hamilton's four-player team total was 811 for the tournament. The Continentals stood in seventh place with a 414 after the first day, but shaved 17 shots off that total for a 397 on Sunday.

Williams College captured the team title with a 651 and the hosts were runners-up at 663. Vassar College was a distant third with a 693. Williams' Georgiana Salant earned medalist honors with an 11-over-par 153.

Hamilton wraps up the fall portion of its schedule with the Williams Fall Classic on Saturday and Sunday, Oct. 6 and 7.