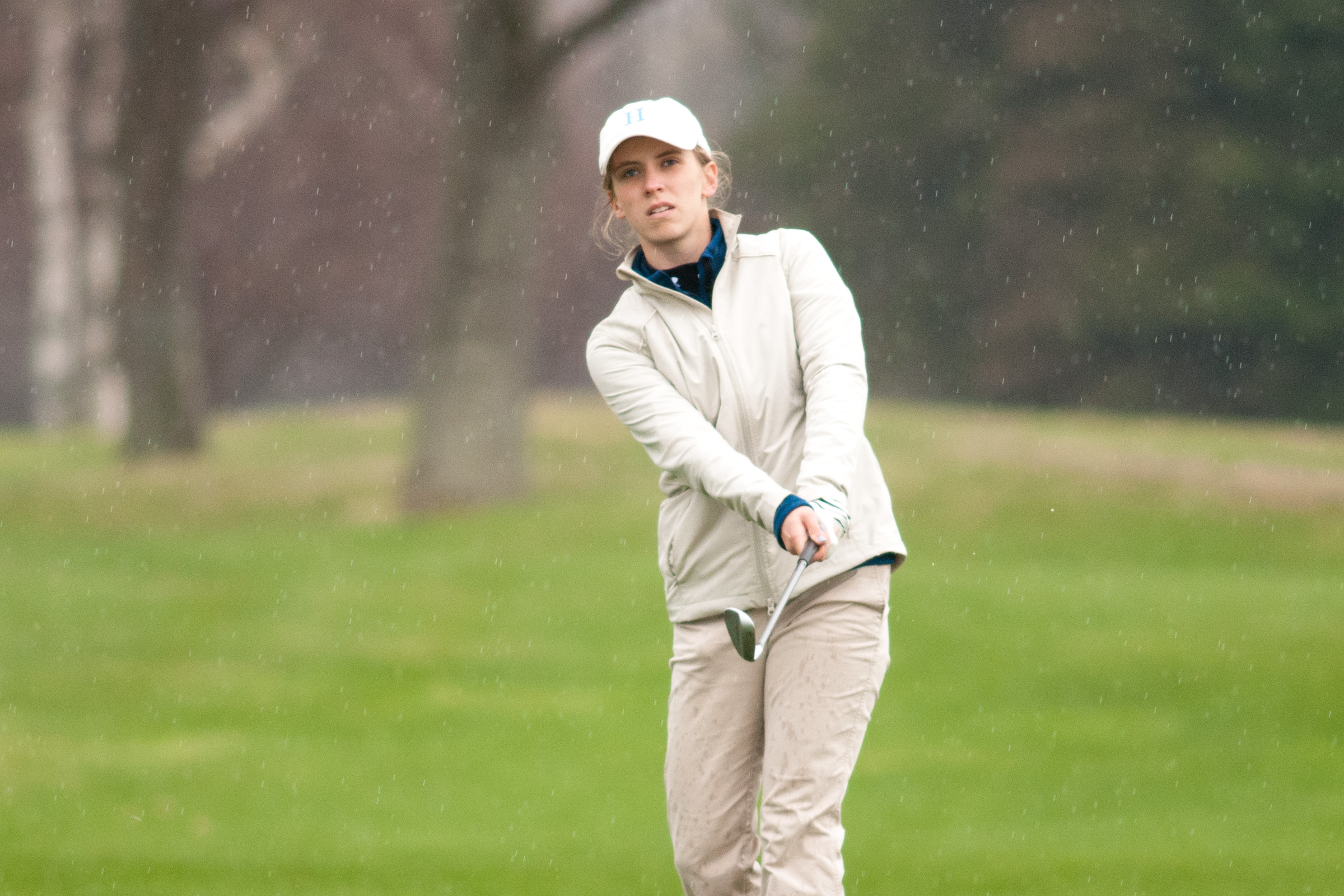 Hamilton College finished sixth out of nine teams at the 36-hole 2014 St. Lawrence University Women's Golf Invitational, which concluded on Sept. 7.

Results

Hamilton's Anne Govern '15 tied a career-best for 18 holes with a 10-over 82 at St. Lawrence's Oliver D. Appleton Golf Course on Saturday for the Continentals' best round of the day. She tied for 19th place out of 48 golfers with a two-day total of 175.

Liz Morris '16 carded rounds of 87 and 89 and tied for 21st place at a career-best 176. Morris' 87 is her best collegiate round. Katie Veasey '17 fired a career-best, 8-over 80 on Sunday for Hamilton's lowest round of the weekend. Veasey finished 24th at 180.

The Continentals' four-person team score was 366 for the first day and they improved to 359 on Sunday for a total of 725. New York University captured the team title at 625 and Ithaca College and St. Lawrence tied for second at 647. NYU's Alyssa Poentis won a playoff for individual medalist honors after she recorded a 9-over 153 for the tournament.

Hamilton competes at the William Smith College Invitational on Saturday and Sunday, Sept. 20 and 21.