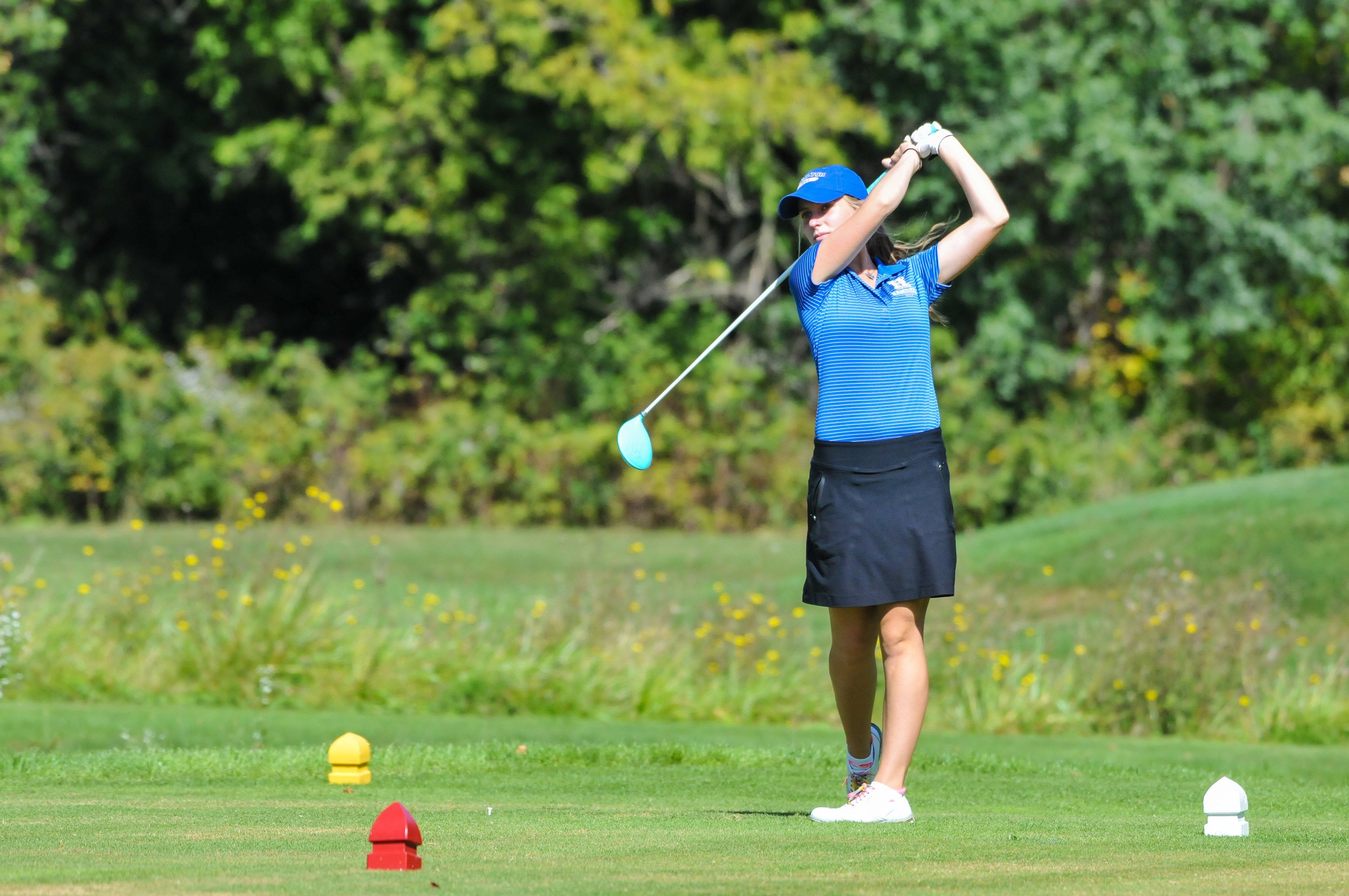 Hamilton College will participate in the inaugural NESCAC Women's Golf Championship at Taconic Golf Club in Williamstown, Mass., on Oct. 10 and 11.

NESCAC Women's Golf Championship Preview

Six teams tee it up on Saturday for a shotgun start at noon and action gets underway at 9 a.m. for Sunday's final round. Hamilton will be joined by host Williams College along with Amherst College, Middlebury College, Bowdoin College and Bates College. The championship is being held in conjunction with the Williams Fall Invitational.

The Continentals have their best team in the program's short history, which achieved varsity status prior to the 2012-13 academic year. The women finished second at a Le Moyne College Fall Invitational that featured three Division II teams last weekend. Hamilton set a program record with a team score of 328 during its own invitational on Sept. 27.

Electra Washburn '19 and Libbie Warner '19 have stepped in right away and established themselves as the top players on the team. Washburn leads the Continentals with a stroke average of 82.0 for 18 holes and Warner is right behind at 83.71. Washburn set a team record with a 75 in her first collegiate round at the St. Lawrence University Invitational on Sept. 5.

Katie Veasey '17 and Liz Morris '16 also average in the 80s for 18 holes. Veasey (86.57) has a season-best round of 80 and Morris (87.43) has shot 84 twice this fall. Morris is the first four-year player in team history.