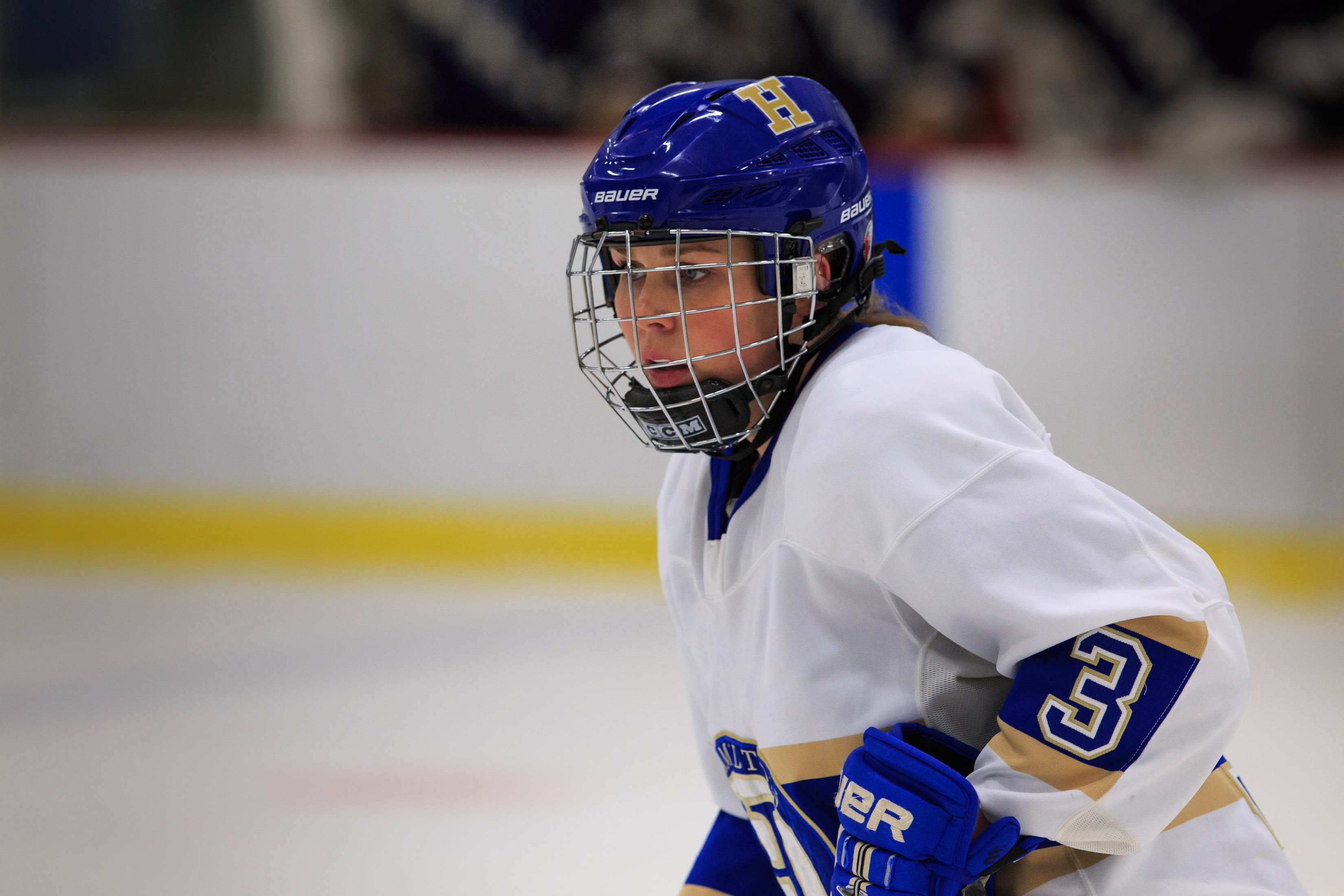 The Hamilton College women's hockey team clinched a spot in the NESCAC Championship with a 2-1 win over visiting Colby College on Saturday night at Russell Sage Rink.

Box score

The Continentals (10-9-4, 4-8-3 NESCAC) can claim the sixth or seventh seed with a win in Sunday's regular-season finale against Colby.

Megan Fitzgerald '16 scored the game-winning goal 77 seconds into the final period, and the Hamilton defense withstood a late Mule push that included two minutes of a six-on-four Colby advantage in the final minutes of the third.

The Mules (13-10-0, 5-10) went on their fourth power play with 2:11 left in regulation and took advantage of the ensuing faceoff in the Continental zone by pulling goaltender Jessica Thulin '18 (18 saves). Colby sent three shots at Hamilton's Sam Walther '18 in the final 25 seconds; Walther turned away shots by Delaney Flynn '17 and Maddie Dewhirst '15, and in between Lauren Guarente '15 collected a rebound and hit the post with her follow-up shot.

Walther, who has started Hamilton's last 12 games, made 18 saves to improve to 5-7-4. She's allowed three goals in the last 245 minutes.

Teal Gosselin '17 opened the game's scoring with a power-play goal in the first period. Gosselin's unassisted goal at the 13:55 mark was her fifth of the year.

Flynn tied the game at 9:35 of the second, converting a pass from Sasha Fritts '18 for her seventh goal of the season.

The teams wrap up their weekend series on Sunday, Feb. 22, at 3 p.m. in the NESCAC's final regular-season game of the year.