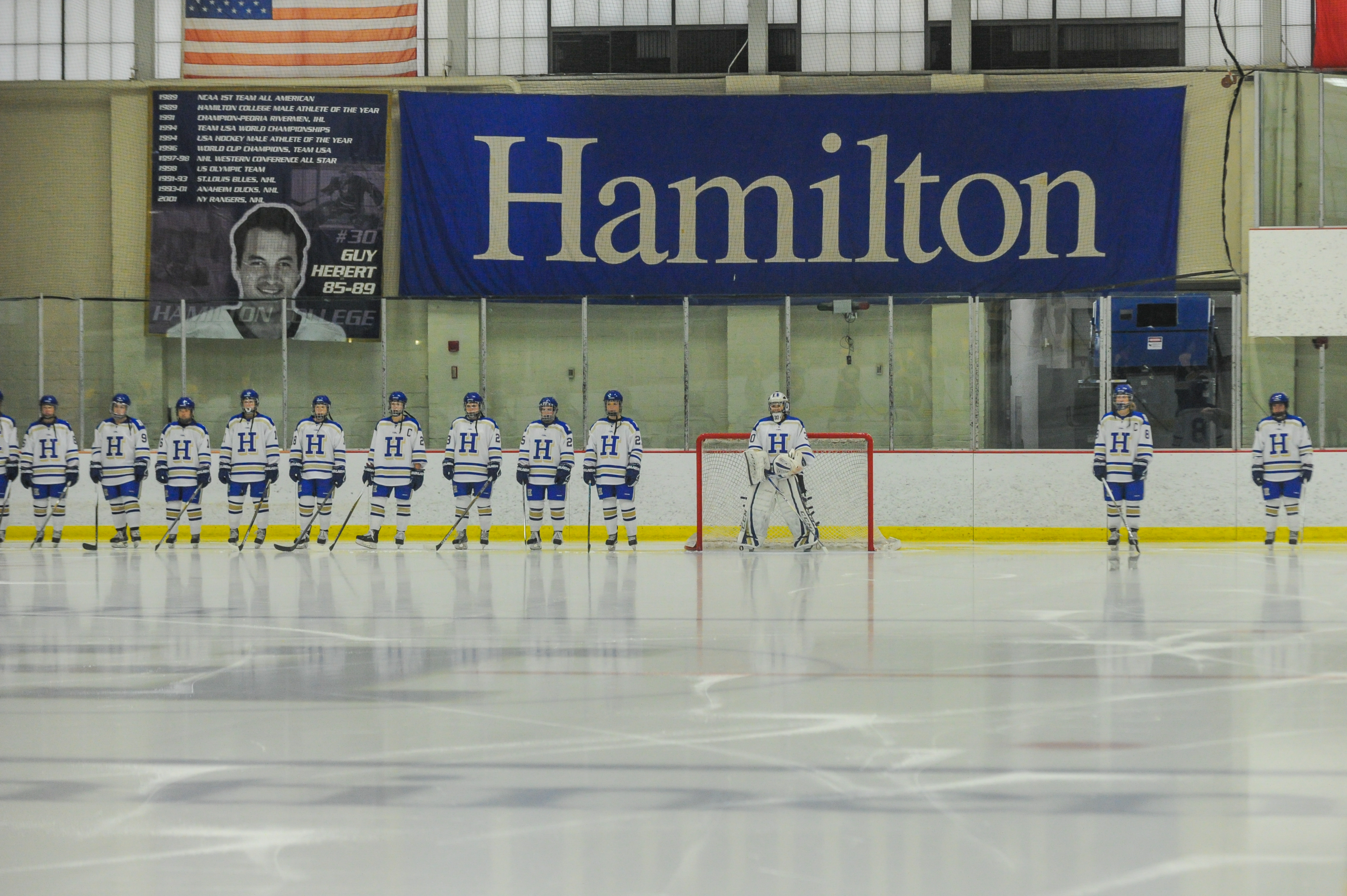 The Hamilton College women's hockey team dropped its second game in a row Saturday, losing 2-0 to visiting Middlebury in a NESCAC game at Russell Sage Rink. The Panthers, who swept the weekend series with a pair of shutouts, are ranked sixth by D3hockey.com and are seventh in the USCHO.com poll.

Box score

For the second straight game the Panthers (11-3-3, 7-0-3 NESCAC) got on the board with a goal late in the opening period. Elizabeth Wulf scored her fifth goal of the season, converting a rebound after a shot by Grace Jennings was saved by Hamilton goaltender Sam Walther '18. The Continentals fell to 9-6-2 overall and 4-4-2 in the NESCAC.

Middlebury's other goal was a power-play score midway through the third after a shot from Anna Van Kula deflected off a stick to Kelly Sherman, who scored her fourth goal of the season.

Walther finished with 22 saves. Middlebury's Julia Neuburger used 20 saves to record her third shutout in a row. The Continentals skated with a six-on-four advantage over the final 1:42 after pulling Walther following a Panther penalty.

Hamilton hosts SUNY Cortland for the Continentals' last non-conference game this season on Monday, Feb. 1, at 7 p.m. The game was originally scheduled to be played on Jan. 26.