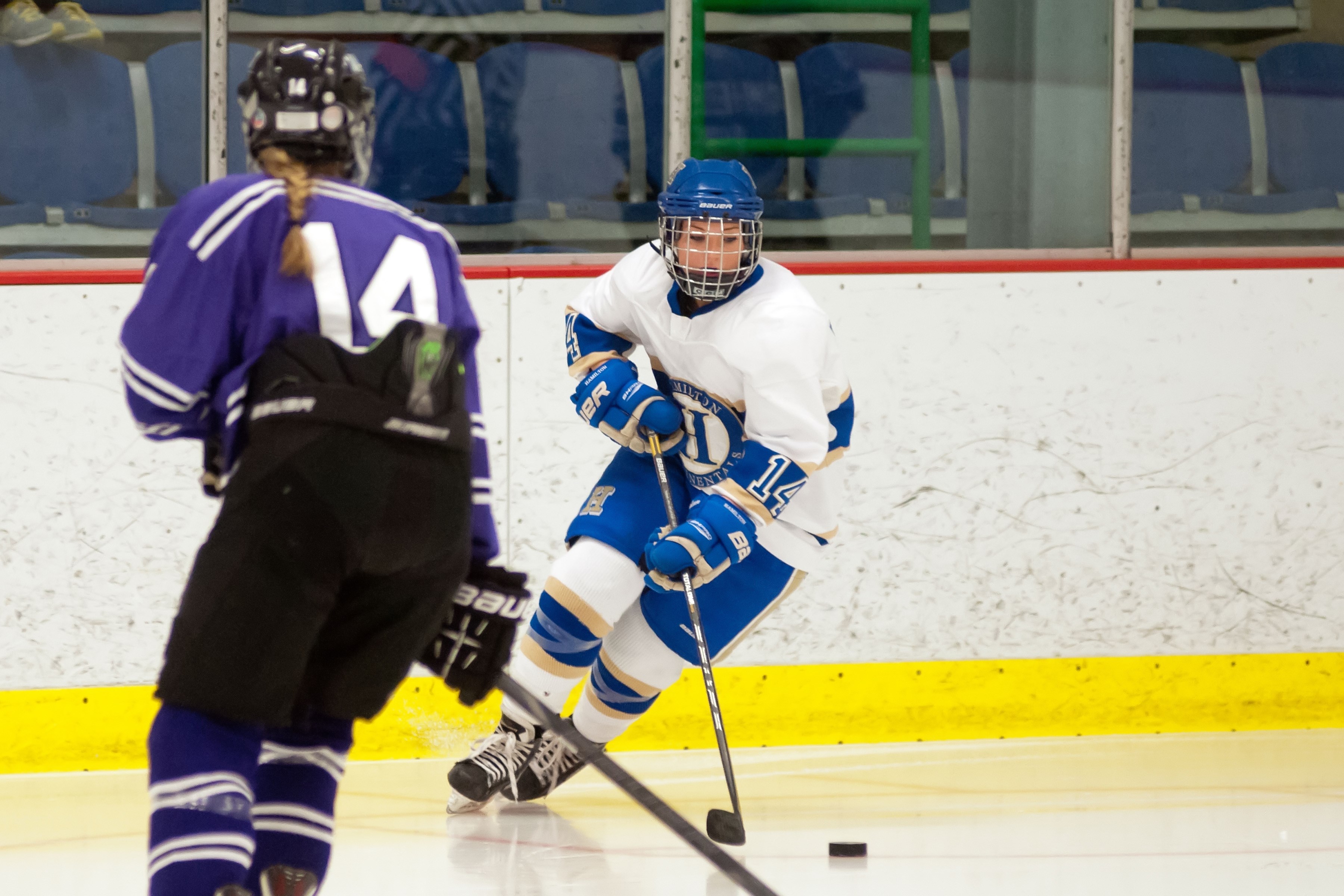 SUNY Oswego's Olivia Ellis scored two goals and the Lakers rallied for a 2-1 non-conference win against the Hamilton College Continentals at Oswego's Marano Campus Center Ice Arena on Nov. 25.

Box Score

Andrea Noss was credited with her third assist this season and Mariah Madrigal made 20 saves for the Lakers (5-2-0 overall). Oswego, which won its third straight game, has allowed just six goals in seven games.

Katie Parkman '17 scored her second goal this season and the 12th of her Hamilton career. Hannah Bartlett '16 and Teal Gosselin '17 picked up the assists, and Sam Walther '18 stopped 21 shots in 59-plus minutes.

Parkman gave the Continentals (0-4-1) a 1-0 lead with one minute left in the first period. She scored 27 seconds after the Lakers received a two-minute penalty for too many players on the ice. It was Hamilton's first power-play goal this season.

Ellis tied the score on an unassisted goal with 2:02 remaining in the second period. She put Oswego in front at 14:08 of the third.

The Continentals had their chances at the end of the third period. One of the Lakers was sent to the penalty box for checking with 2:18 to go, and Hamilton skated 6-on-4 for a few seconds after Walther went to the bench with 36 seconds left.

Oswego held a slim 23-21 shot advantage. The Continentals were 1-for-3 on the power play and killed the Lakers' one opportunity.

Hamilton hosts Utica College for another non-conference game on Tuesday, Dec. 2, at 7 p.m.