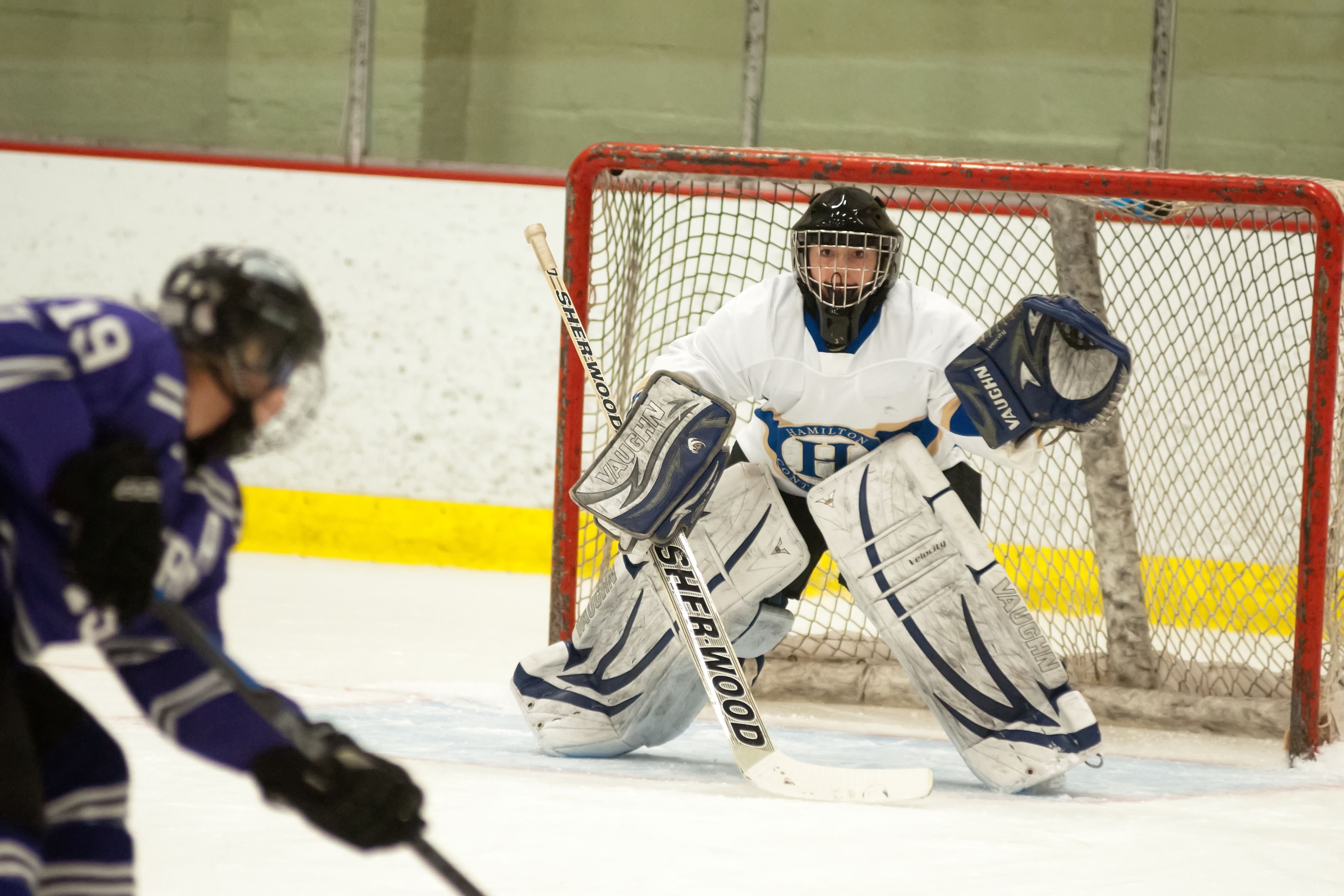 The Hamilton College women's hockey team wrapped up the regular season with a 1-0 loss to visiting Colby College on Sunday afternoon at Russell Sage Rink.

Box score

The Continentals (10-10-4, 4-9-3 NESCAC) are the eighth seed in the upcoming NESCAC Championship and will travel to top-seeded Middlebury College on Saturday, Feb. 28, for a quarterfinal at 3 p.m.

Colby (14-10-0, 6-10) scored the game's only goal 3:34 into the first period and Jessica Thulin '17 made the goal stand up with a 30-save performance for her second shutout.

Katie McLaughlin '17 scored her seventh goal of the season off a rebound to give the Mules the early lead. Hamilton's Sam Walther '18 saved a shot taken by Lauren Guarente '15 at the near post but the puck squirted to the far post where McLaughlin knocked it in.

Walther made 14 saves before being removed at the end of the first period due to a collision immediately after Colby scored its goal. She had played the previous 744:42 in goal, compiling a 1.53 goals against average in that span. Sarah Schuchardt '15 made her first appearance since Jan. 13 and held the Mules scoreless over the final two periods while making 13 stops.

The Mules received the seventh seed in the NESCAC playoffs and will play at second-seeded Amherst College on Saturday.