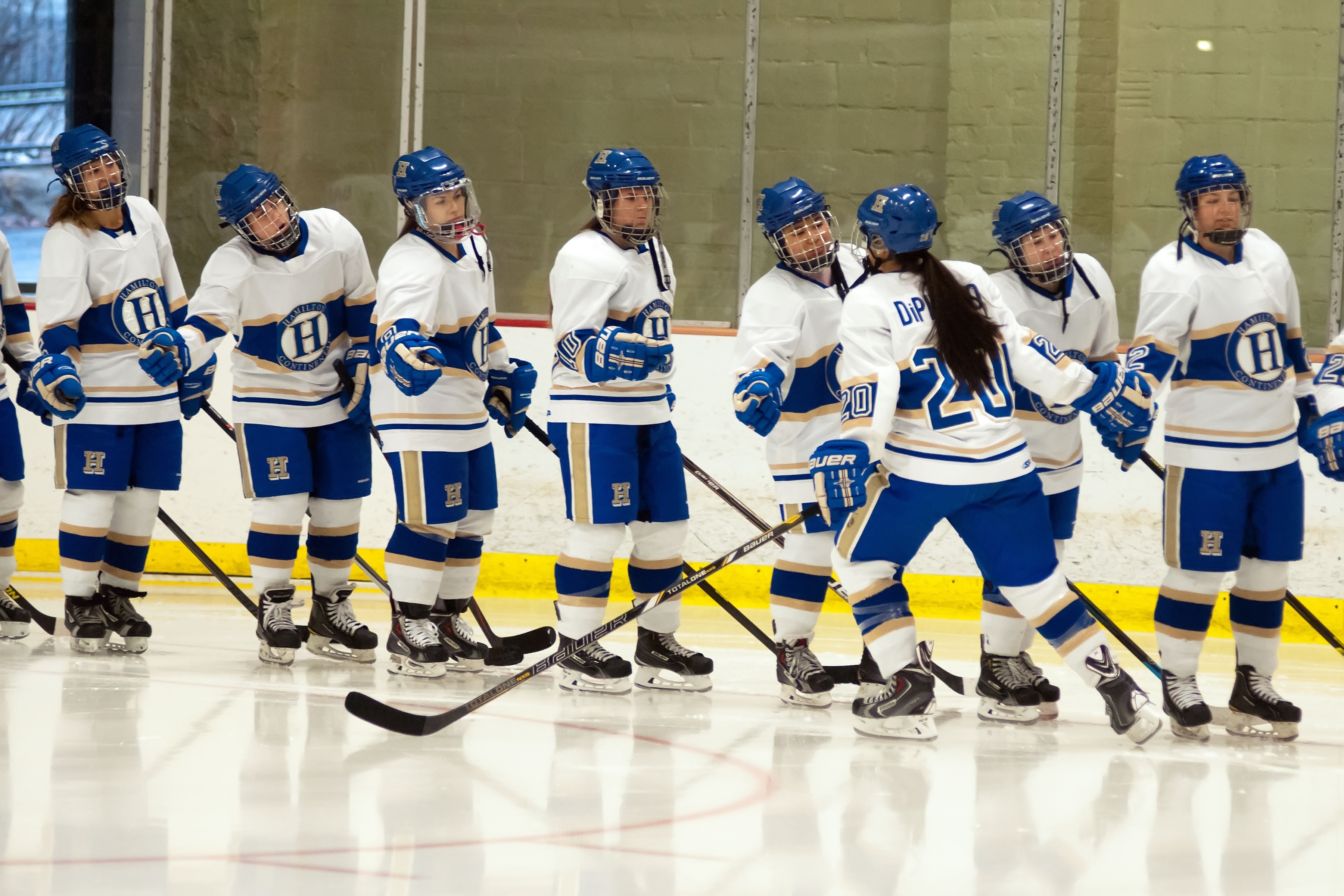 The Hamilton College women's hockey team recorded the program's first scoreless tie ever, playing host Williams College to a 0-0 overtime deadlock in NESCAC action on Friday night.

Box score

The Continentals (5-4-3, 0-3-2 NESCAC) extended their streak to a team-record seven straight games without a loss. Hamilton hasn't allowed a goal in 151-plus minutes.

Sam Walther '18 made 20 saves to become the first Hamilton women's goaltender to post an overtime shutout. She collected four of her stops in overtime, including a key save with 33 seconds left on the Ephs' final shot. Williams is 5-5-1 overall with a 2-2-1 NESCAC record.

Hamilton's last chance at the win came with nine seconds remaining in overtime on a shot by Megan Ahern '17 that was saved by Williams' Christina Cleroux '18. Cleroux finished with 27 saves, including 21 in the first two periods when the Continentals outshot the Ephs 21-11.

Walther lowered her goals-against average to 2.04, recording her second overtime tie of the year. Her save percentage rose to .928.

Since starting the season 0-4-1, the Continentals have not lost since Nov. 25 (2-1 at SUNY Oswego). They've gone 5-0-2 since then, posting three shutouts.

The two teams wrap up their weekend NESCAC series on Saturday, Jan. 17, with a 3 p.m. game.