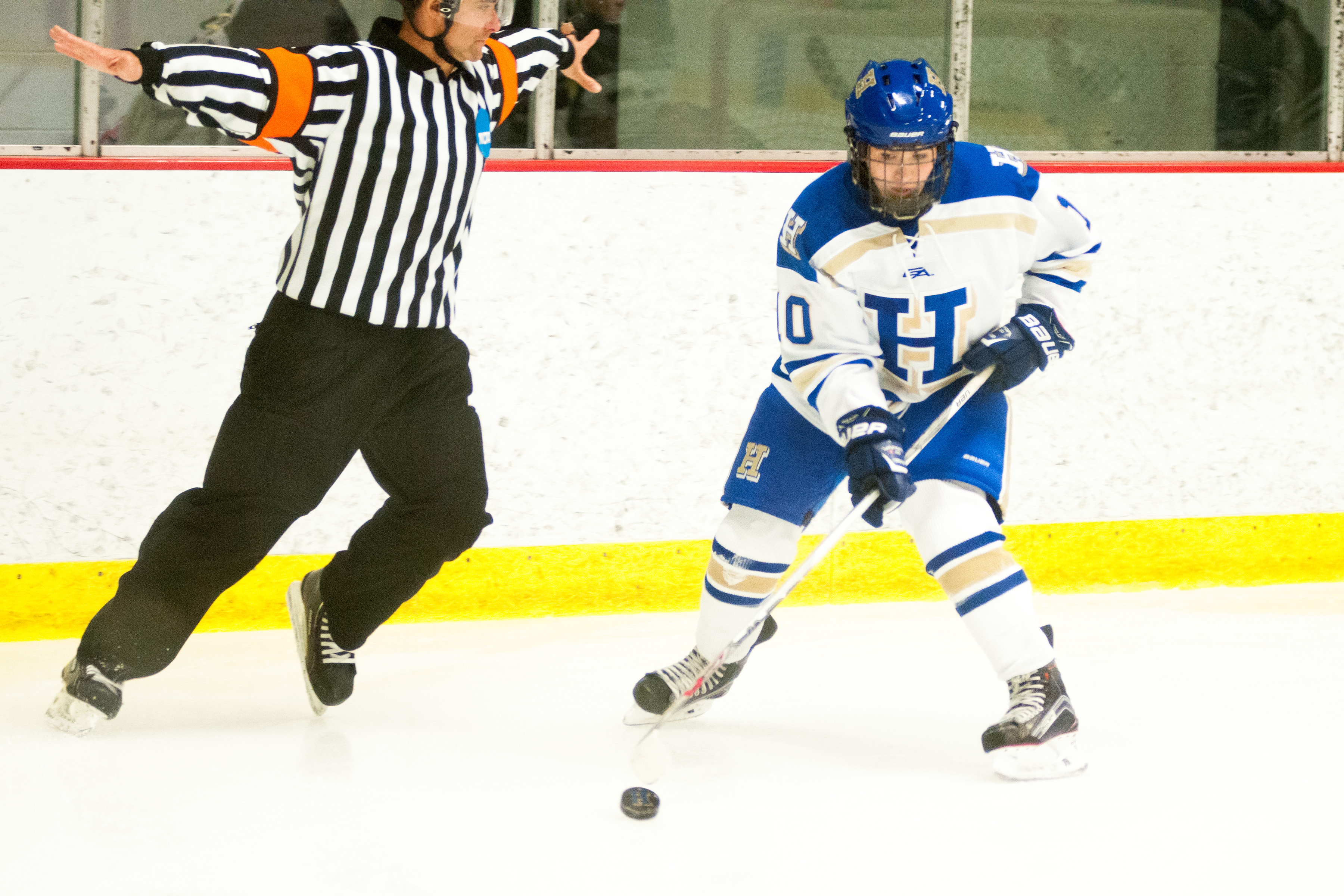 The Hamilton College women's hockey team completed the sweep of its weekend series at Wesleyan, beating the host Cardinals 4-1 Saturday in Middletown, Conn. The Continentals improved to 9-4-2 overall with a 4-2-2 NESCAC mark.

Box score

Olivia Hawes '19 scored Hamilton's first two goals – tying the score with a first-period power-play goal and putting the visitors ahead for good by scoring in the final minute of the second period.

Hannah Bartlett '16 provided an insurance goal midway through the third period, picking up her 13th goal of the season. She leads the team and the NESCAC in goals and ranks 10th nationally in goals per game.

Sara Taffe '17 closed out the scoring with 96 seconds left when her clearing attempt bounced off the boards and wound up in the empty Cardinal net.

Megan Ahern '17 assisted on both goals by Hawes (who has scored four of her five goals against Wesleyan this season). Taffe and Maddie Carras '18 each added an assist.

Wesleyan's goal, which gave the Cardinals a brief 1-0 lead in the first period, snapped Hamilton's school-record shutout streak at 164:21. Jessica Brennan put the hosts up 11:42 into the first, converting a rebound after Hamilton's Sam Walther '18 stopped a shot by Madeline Carroll and a shot by Cici Frattasio hit the post.

Walther finished with 28 saves and raised her season record to 7-4-2.

Laura Corcoran stopped 26 shots for Wesleyan (4-11-0, 1-7 NESCAC).

Hamilton's home game against Cortland, scheduled for Tuesday, has been moved to Monday, Feb. 1. The Continentals host Middlebury this weekend in a NESCAC series beginning with a 7 p.m. game Friday at Russell Sage Rink. The Panthers are ranked seventh in both national polls.