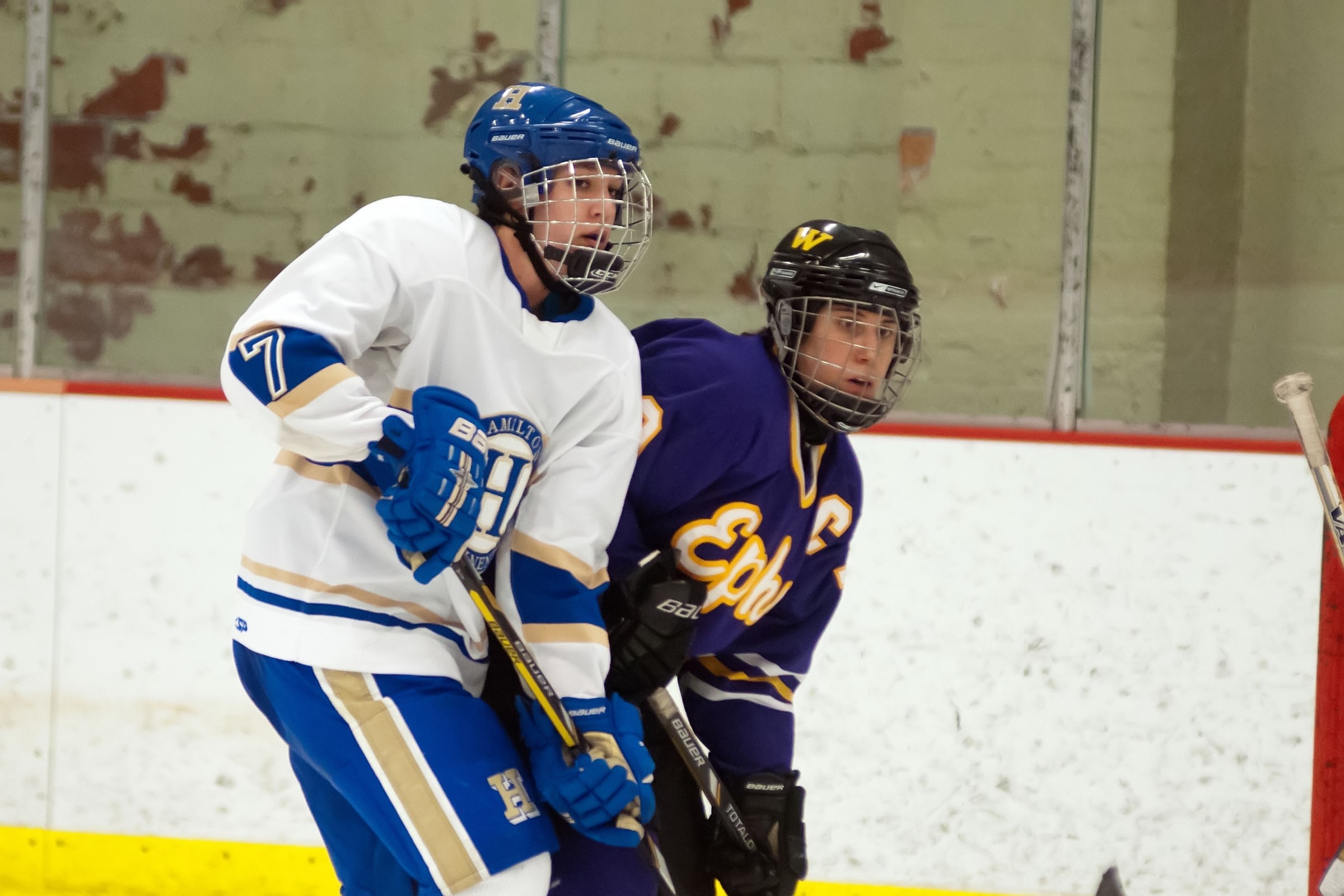 The Hamilton College women's hockey team lost for the first time in six weeks Tuesday, dropping a 4-1 non-conference game at SUNY Cortland.

Box score

The Continentals (4-3-1 overall) had gone 3-0-1 since Nov. 24. The host Red Dragons (2-6-1) scored a pair of empty-net goals in the final 88 seconds to seal the win -- their first in 20 tries against Hamilton.

The Continentals trailed nearly the entire opening period after the hosts scored just 40 seconds into the game, but went into the first intermission tied after Sara Taffe '17 knotted the score with 23 seconds left.

Taffe's goal was her second in as many games. Hannah Bartlett '16 assisted on the goal and has three helpers in the last two games.

Kianna Gutenmann had a hand in three of Cortland's goals, opening the scoring with a goal in the opening minute and assisting on the game winner and the Red Dragons' first empty net goal.

Laura Drew also had a goal -- Cortland's first empty netter with 1:28 left in the third period -- and two assists; she assisted on Gutenmann's goal and Madison Fischl's game-winning score 7:57 into the second period.

Eva Kristof closed out the scoring with an empty net goal at the 19:49 mark.

Hamilton's Sam Walther '18 stopped 25 shots and Deanna Meunier made 34 saves for Cortland.

Hamilton continues non-conference action this weekend, playing at the DoubleTree Classic, hosted by Saint Michael's in South Burlington, Vt. The Continentals, who are the tournament's defending champions, face the host Purple Knights Friday at 7 p.m. and take on Plymouth State Saturday at 1 p.m.