Women's ice hockey blanked at Amherst
---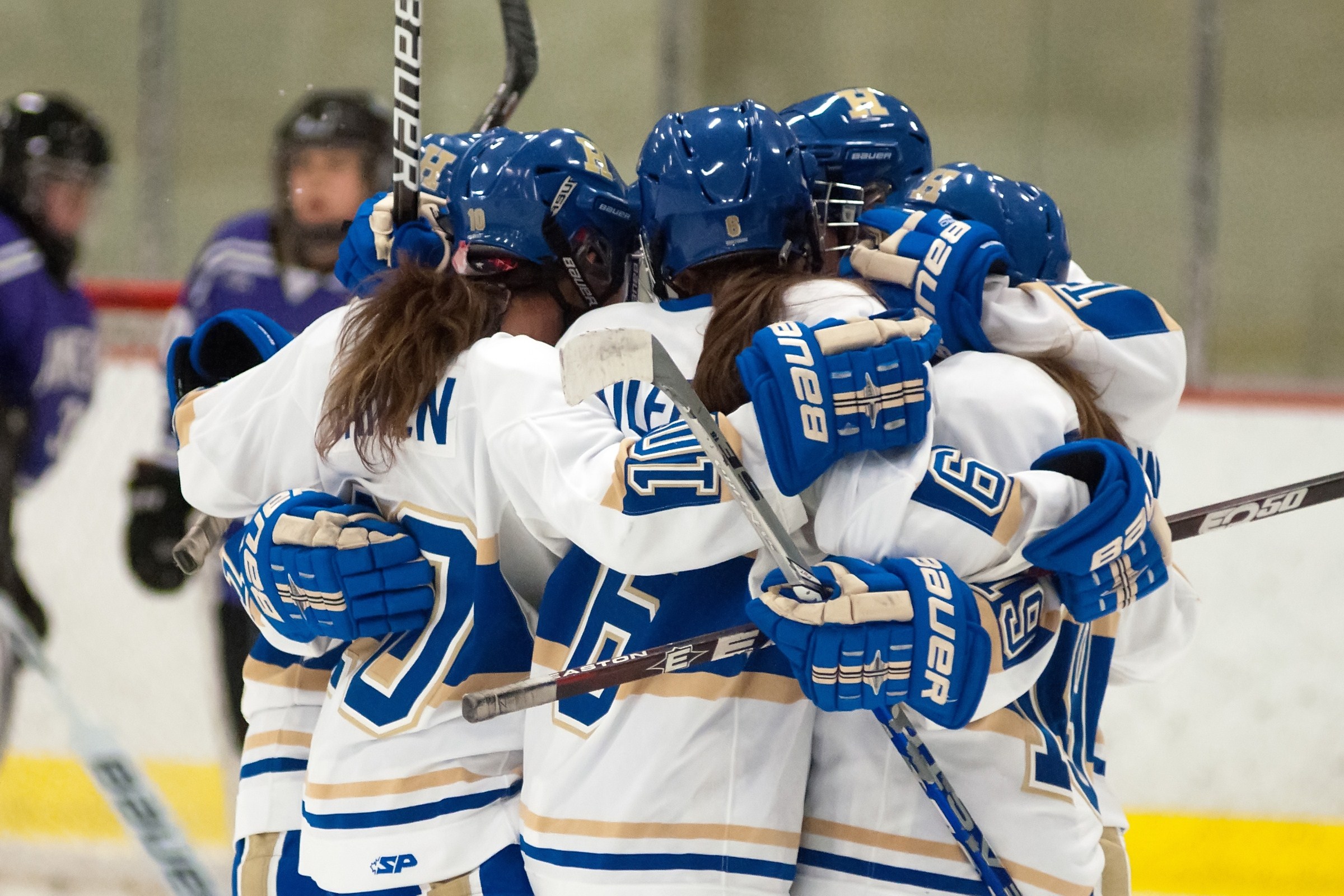 Amherst College's Tori Salmon posted two goals and one assist and Kerri Stuart stopped all 10 shots she faced as the Lord Jeffs shut out the Hamilton College Continentals 3-0 in a NESCAC game at Amherst's Orr Rink on Nov. 16.

Box Score

The Jeffs (2-0-0, 2-0 NESCAC) swept the season series with Hamilton thanks to a 4-3 victory in Clinton, N.Y., on Friday night. Erin Martin chipped in one goal and two assists for Amherst, which enjoyed a 28-10 shot advantage.

Tori Bogen '14 made 25 saves for Hamilton (0-2-0, 0-2). The Continentals were 0-for-5 on the power play.

In the first period, Emily Flom stole the puck from a Hamilton player near center ice and looked to give the Jeffs a 1-0 lead but her attempt from the left side of the net was saved by Bogen. In the closing seconds of the first, Martin had a scoring chance denied but the rebound went to Salmon, who finished it off and gave Amherst a 1-0 lead with 15 seconds remaining in the period.

Hamilton put together its first strong scoring chance in the opening minutes of the second period but Megan Fitzgerald '16 had her shot saved by Stuart. The Jeffs came right back and narrowly missed twice on taking a two-goal advantage. Flom sped past Hamilton defenders on the right side but her shot was saved. Seconds later, a shot by Hayley Opperman'14 hit the post. Amherst still led 1-0 through two periods.

Hamilton's Hannah Bartlett '16 nearly tied the score during a power play with just over 12 minutes remaining when her shot trickled towards the goal line but Stuart reached back and grabbed the puck before it made it all the way across. Stephanie Lang '14 and Megan Ahern '17 provided great scoring opportunities moments later but Stuart came up with two big saves.

Amherst grabbed a 2-0 lead at 10:45 of the third. Salmon found an open Martin in front of the goal and the sophomore capped off a terrific play with an insurance tally. Salmon wasn't done yet. With 13 seconds remaining, the forward came down the left side and sent a shot to the opposite top right corner for the final margin.

The Continentals host SUNY Potsdam for a non-conference game on Tuesday, Nov. 19, at 7 p.m.