Women's ice hockey drops opener to No. 7 Amherst
---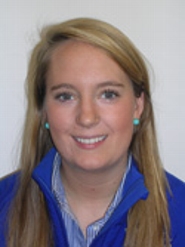 Geneva Lloyd '13 scored two goals to lead nationally ranked No. 7 Amherst College to a 5-1 win over Hamilton College in a NESCAC game at Hamilton's Russell Sage Rink on Nov. 18.

Josie Fisher '12 recorded a goal and an assist, and Erin Babineau '12 and Melissa Martin '15 each chipped in goals for the Lord Jeffs. Sinead Murphy '12 made 15 saves.

Riley Smith '12 scored a late goal for Hamilton that was assisted by Jill Tokarczyk '14 and Emily Baxter '13. Becca Hazlett '13 stopped 31 shots in the 2011-12 opener for both teams.

Amherst was able to take advantage of a pair of Hamilton penalties 51 seconds apart late in the first period. The Lord Jeffs capitalized on the two-skater advantage as Babineau collected a loose puck in front of the Hamilton net and buried it with 4:08 left. Fisher was credited with the assist.

Amherst doubled its lead barely a minute later as Hamilton's second penalty expired. Hayley Opperman '14 played the puck from the right corner back to Martin at the point, and Martin fired a one-time slap shot top shelf. The Lord Jeffs led 2-0 at the first intermission.

Amherst pushed its lead to 3-0 just 33 seconds into the second period. Tori Salmon '15 turned from the right corner and connected with Fisher in front of the Hamilton net for a one-time shot that snuck inside the far post.

The Lord Jeffs went up 4-0 at 3:19 of the second when Lloyd netted the first of her two goals. Lloyd collected a loose puck in front of the Hamilton net and redirected it into the goal. Amherst held the four-goal advantage at the second intermission.

Lloyd scored the Jeffs' fifth goal at 3:31 of the third off an assist from Stephanie Clegg '12. Clegg played the puck ahead to Lloyd on the right side, and Lloyd fired a slap shot that found the back of the net.

Hamilton had several odd-skater rushes later in the third, but were still unable to break through for their first goal. Hamilton played the last 4:56 with a 5-on-4 advantage after a five-minute major penalty was assessed to Amherst. The Continentals finally got on the board with 3:49 left.

Amherst held a 36-16 shot advantage, and went 1-for-4 on the power play. Hamilton was 1-for-8.

The two teams meet again at Amherst on Saturday, Nov. 19, for another NESCAC game at 4 p.m.