Women's ice hockey tops Colby 2-1
---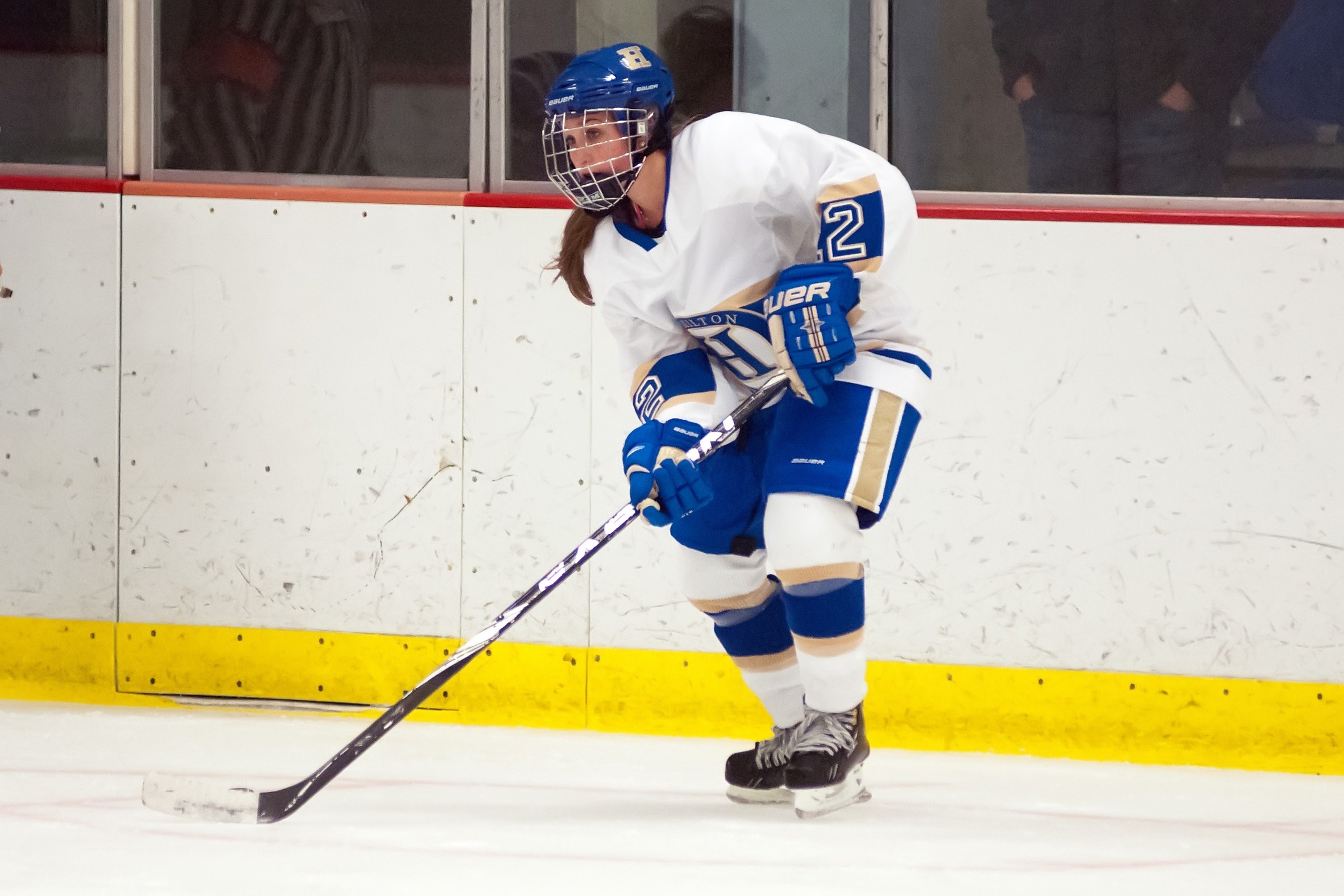 The Hamilton College Continentals won their second straight game, edging the Colby College Mules 2-1 in NESCAC competition at Colby's Alfond Rink on Friday night.

Box score

Naomi Woolfenden '16 scored her first goal of the season late in the third period to provide the winning goal. Katie Parkman '17 and Sara Taffe '17 assisted on the goal. Parkman, who has six assists, shares the team scoring lead with 16 points and Taffe ranks second with nine assists.

Hannah Jaiven '14 opened the scoring midway through the first, picking up her third goal of the season. Jill Tokarczyk '14 recorded her team-leading 10th assist and Nikki Haskins '14 raised her season total to five points and her career tally to 47.

Colby (8-13-2, 4-10-1 NESCAC) finally beat Hamilton goaltender Tori Bogen '14 with 93 seconds left in regulation. Delaney Flynn '17 scored the goal – her first of the season – off assists from Jess Barkley '17 and Katie Tang '16. The Mules pulled Brianne Wheeler '14 from the net for an extra attacker with 1:20 to go but couldn't get the tying goal. Bogen made 29 saves and Wheeler stopped 24 shots.

The Continentals (8-13-2, 2-11-2) wrap up their season Saturday at 3 p.m. in the final game of the two-game series.