Women's indoor track & field competes at RIT
---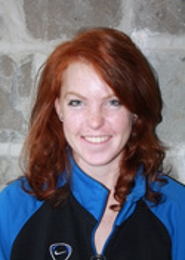 Hamilton College competed in Rochester Institute of Technology's non-team scoring Tiger Invitational on Feb. 17.

Results

Tina Choinski '15 finished third in the 1,000-meter run with a time of 3:10.40. Emily Potter '12 took fourth place in the 3,000-meter run with a time of 11:05.21.

Glenn Watkins '12 ended up fourth in the 800-meter run with a time of 2:26.59, and Sarah Ohanesian '14 was right behind Watkins in sixth place with a time of 2:27.15. Sara Scheineson '12 landed in eighth place out of 25 athletes in the mile run with a time of 5:31.02.

Hamilton finished second in the 4x400-meter relay with a time of 4:20.13. Members of the relay included Sarah Boak '12, Choinski, Watkins and Caitlin Hult '12.

The Continentals host the 2012 New York State Collegiate Track Conference championship on Friday and Saturday, Feb. 24 and 25, at Margaret Bundy Scott Field House.