Women's indoor track & field places 11th at Colgate Invite
---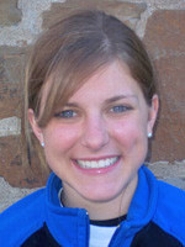 Akilah Bond '09 won the triple jump and Hamilton College placed 11th in a field of 15 at the Colgate University Class of 1932 Invitational in Hamilton, NY on Jan. 31.
Bond's leap of 11.32 meters secured the Continentals' only event victory at the meet. She also finished in fourth place in the long jump, at 4.83 meters.
Elizabeth Wahl '10 recorded two top-ten finishes for Hamilton in the sprints. She crossed eighth in the 60 meters at 8.38 seconds, and ninth in the 200 meters, at 27.31 seconds.
Rebecca Yaguda '09 and Lauren Peters-Collaer '11 rounded out the top finishes for Hamilton, taking seventh place in the pole vault and high jump, respectively. Yaguda recorded a vault of 2.90 meters, while Peters-Collaer jumped to 1.50 meters.
Hamilton will compete in the Syracuse University Invitational on Feb. 6-7.