Women's lacrosse coach travels with Team Canada
---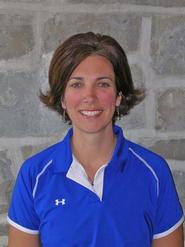 Hamilton College head women's lacrosse coach Patty Kloidt will be working and traveling with Canada's Senior team for the entire month of June as the team prepares for the 2009 International Federation of Women's Lacrosse Associations (IFWLA) World Cup.
Kloidt was selected as an assistant coach for the Canadian team nearly two years ago in June 2007. She was appointed to the coaching staff by the Canadian Lacrosse Association and the Canadian Women's National Team program in Ottawa. The appointment runs through the 2009 World Cup.
Kloidt will be with the team as they train in Canada from June 1 to June 8. The team then leaves for Prague, Czech Republic, where they will practice until June 17. The event begins in Prague the following day and continues until the bronze and gold medal matches are played on June 27.
Kloidt was selected the 2008 Division III Coach of the Year by the Intercollegiate Women's Lacrosse Coaches Association (IWLCA) after Hamilton won the NCAA championship. Her record with the Continentals is 92-30 through seven years. She guided the team to the NCAA tournament semifinals in 2009 and the quarterfinals in 2007. Kloidt coached Team Canada goalie Kalley Greer '07, who was a first team All-America selection at Hamilton in 2007.