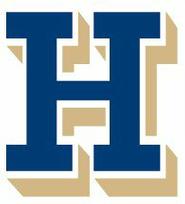 The Hamilton College women's lacrosse program and two of its student-athletes have been honored by the Intercollegiate Women's Lacrosse Coaches Association for academic accomplishments achieved during the 2013-14 academic year.

2014 Academic Honor Squads | 2014 Academic Honor Roll

Hamilton was one of 125 Division III schools that earned a 2014 Academic Honor Squads award. Programs needed a team grade point average of at least 3.0 to become an honor squad.

Alice Grant '14 (Sandwich, N.H./Brooks School [Mass.]) and Ashleigh Stephan '15 (Avon, Conn./Ethel Walker School) made the 2014 Division III Academic Honor Roll. Grant grabbed a spot on the list for the second year in a row. A total of 363 student-athletes from 126 Division III teams earned the honor. All student-athletes achieved at least junior status academically and had a cumulative grade point average of 3.50 or better.