Women's lacrosse featured in media
---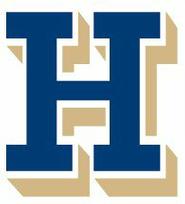 Defending NCAA Division III women's lacrosse champion Hamilton College is featured in various newspapers, Web sites and local television networks as the team prepares for its NCAA tournament semifinal at Roanoke College in Salem, Va., on Saturday, May 16.
Click here to read a preview for this weekend that was written by Utica Observer-Dispatch sports copy editor Matt Becker and appeared in the newspaper on May 15. Click here to read a daily blog that Kaillie Briscoe '09 will file from Virginia for the Observer-Dispatch.
Click here to watch a segment that recently ran on Utica's NBC affiliate, WKTV Channel 2. WKTV sports director Jason Powles put the piece together. Click here to read a feature written by Mike Szostak on Rhode Island native Audrey Nebergall '10 that was printed in the Providence Journal on May 13.