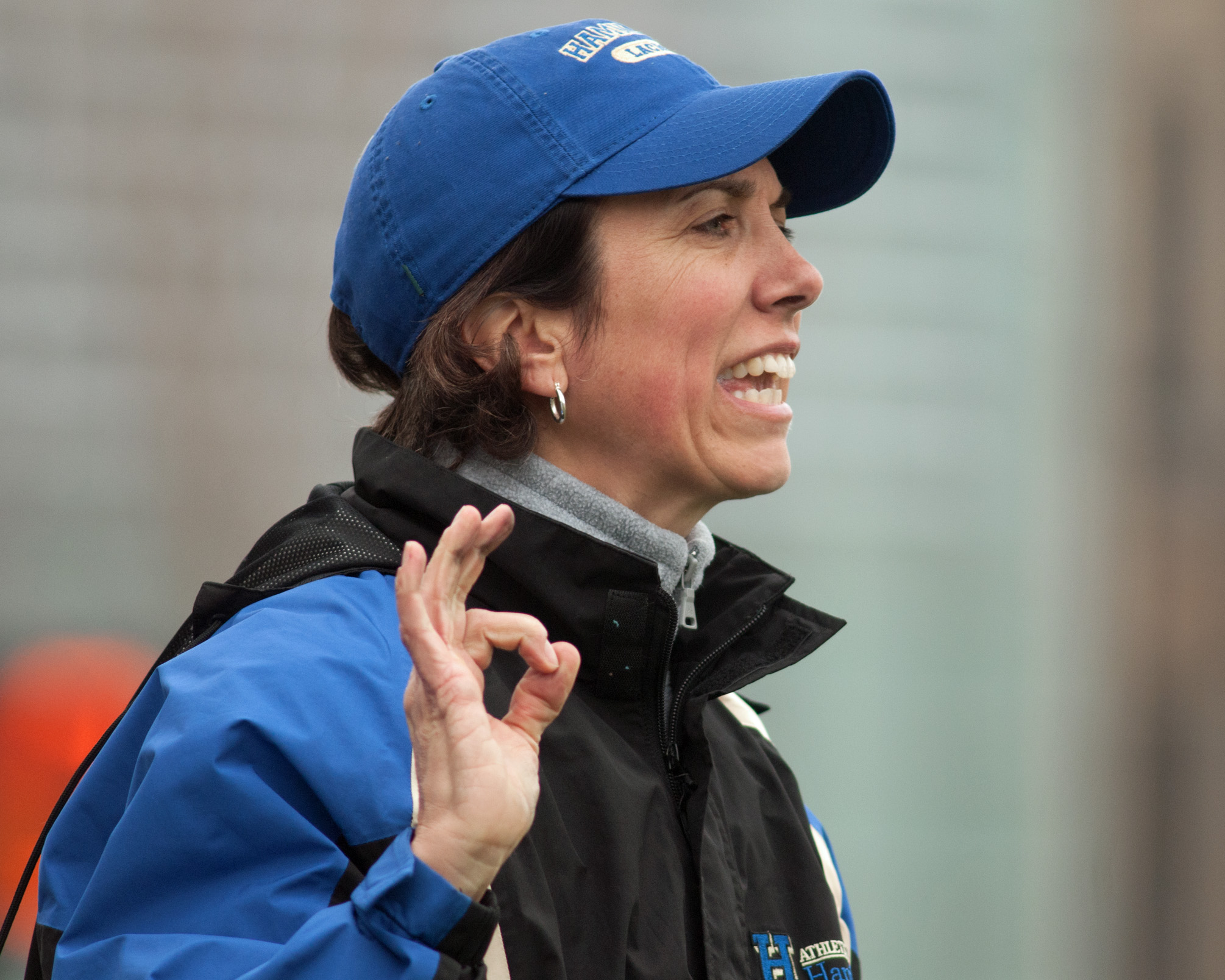 The nationally ranked No. 7 Hamilton College women's lacrosse team closed out its regular season with a 9-8 non-conference loss at Ithaca College on Tuesday evening.

Box score

Hamilton (11-4 overall) held a 6-3 halftime lead before the host Bombers used a 6-1 run to carry a 9-7 lead into the final two minutes. Caroline McCarthy '16 scored to pull the Continentals to within a goal and Hamilton had a chance at the tying goal but the shot was saved and Ithaca maintained possession to seal the win.

McCarthy posted three goals (she scored four times in Hamilton's last trip to Ithaca). Her second goal interrupted Ithaca's 6-1 run and gave the Continentals their last lead at 7-6 with 16:03 left.

Margaret Gabriel '16 tied her personal best with three assists for the Continentals, who lost their first non-conference game in 11 tries, dating back to March 20, 2013.

Emily Ross '17 collected nine saves for Ithaca (9-7), making her final save with 54 seconds remaining. Riley Marion '16 and Ally Runyon '16 scored three goals apiece to lead the Bombers. Marion scored the winning goal with 7:06 left and added two assists, including one on Ithaca's insurance goal scored by Natalie Lang '15 just 32 seconds later.

Hannah Rubin '17 made three saves for Hamilton – all in the second half – and helped lead the Continentals with three ground balls. McCarthy and Gabriel also had three apiece.

The Continentals have qualified for the NESCAC Championship quarterfinals and will be seeded either fourth or fifth based on results of Wednesday's games. Ithaca wraps up the regular season on Wednesday at Utica College.