Women's lacrosse hammers Springfield
---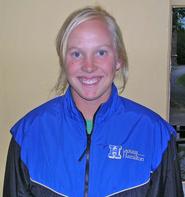 Nationally ranked No. 4 Hamilton College remained undefeated with a 16-7 win against Springfield College at Saint Mary's University in San Antonio, Texas, on March 19.
Hamilton improved to 3-0 while Springfield suffered its first loss and dropped to 2-1. Liz Rave '10 and Audrey Nebergall '10 paced the offense with three goals apiece. Sarah Bray '11 scored two goals and tallied two assists. She also caused two turnovers and picked up four ground balls.
Anne Graveley '11 added two goals, and Kriti Dave '11 scored one goal and assisted on another. Meg Pengue '12 picked up four ground balls, recorded two caused turnovers and won two draw controls. Kate Otley '12 won a team-high three draw controls. Kate Fowler '10 made five saves in the first 46 minutes, 25 seconds in goal, and Sam Elie '12 stopped three more in the final 13:35.
Hamilton opened the scoring with three goals in the first two minutes. Springfield scored its first goal 5:24 in, and then cut its deficit to one with a free-position goal 2:24 later.

The Continentals answered as Hannah Hoar '13 scored her first collegiate goal to make the score 4-2. Springfield responded with an unassisted goal, but Rachel Friedman '13 scored a free-position goal, and Graveley scored her first goal of the game to put Hamilton back up by three goals at 6-3.
Springfield made the score 6-4 with 8:21 left in the first half. Hamilton took control with three goals in the final 6:29 to end the first half with a 9-4 advantage.

The Continentals opened the second half with four goals in the first 7:30. Bray scored one goal and had two assists in the run. Springfield made the score 13-5, but Hamilton scored three straight goals during the next 7:19. Springfield added two late goals for the final margin.
The Continentals return to action on Tuesday, March 23, when they travel to play No. 9 SUNY Cortland at 4 p.m.