Women's lacrosse handles Gettysburg in top 5 showdown
---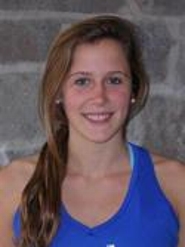 Rachel Friedman '13 scored four goals and was credited with four draw controls as nationally ranked No. 2 Hamilton College defeated No. 5 Gettysburg College 13-9 at the Wide World of Sports Complex in Kissimmee, Fla., on March 16.

This showdown between two of the four 2010 NCAA Division III championship semifinalists never materialized as Hamilton (1-0 overall) scored the first four goals and held an 8-2 lead at the break. The Continentals dealt Gettysburg its first loss in four games this season.

Libby Schultz '12 chipped in three goals and one assist for Hamilton. Sarah Bray '11 had one goal, four assists and eight ground balls. Anne Graveley '11 posted two goals, and Katie D'Antonio '14 added one goal and one assist. Kate Otley '12 and Ashley Allen '12 scored one goal apiece.

Paige Engeldrum '13 led the defense with two caused turnovers. Sam Elie '12 made three saves -- all in the second half -- in her first start in goal for the Continentals.

Hamilton won its first 21 games last year and reached the NCAA championship game for the second time in three years. The Continentals won the national title in 2008.

Hamilton takes on Wheaton College (Mass.) at the Wide World of Sports Complex on Friday, March 18.